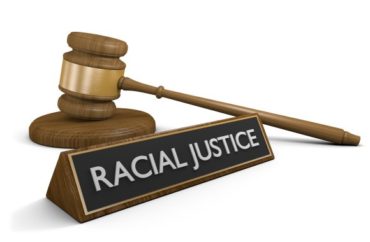 First-year students at the University of Pittsburgh School of Medicine created a "new" Hippocratic Oath, one which includes promises to fight racial injustice and misinformation.
Modern versions of the Hippocratic Oath state that doctors will do everything they can to help patients, and to maintain patients' privacy.
They also include assurances for doctors not to discriminate in the practice of medicine.
This was insufficient for the Pitt students. According to WBFO, their oath specifically cites the killings of Breonna Taylor, George Floyd and Ahmaud Arbery, as well as the COVID-19 pandemic. It asks physicians to "eliminate their personal biases, combat disinformation to improve health literacy and be an ally to minorities …"
Sean Sweat, a student involved in crafting the new oath, said she "didn't want to tiptoe around" racial issues with her peers.
"Our oath can be both timely and timeless," Sweat said. "[COVID] has wreaked havoc on minority populations. It has revealed the many gaps within the medical field. … a lot of those gaps that this pandemic has revealed, those are things we need to go after to fix."
Pittwire notes the students presented the oath as a gift to School of Medicine Dean Anantha Shekhar back in September. The dean said the oath is "the first of its kind in [the] program's history" and "speaks to the power and importance of clinical care and research in creating a more inclusive and just society." (Dean Shekhar's view of "inclusive" appears to be limited, however.)
Portions of the students' oath state:
— We recognize the fundamental failings of our health care and political systems in serving vulnerable communities. This oath is the first step in our enduring commitment to repairing the injustices against those historically ignored and abused in medicine: Black patients, Indigenous patients, Patients of Color and all marginalized populations who have received substandard care as a result of their identity and limited resources.

— I will champion diversity in both medicine and society, and promote an inclusive environment by respecting the perspectives of others and relentlessly seeking to identify and eliminate my personal biases.

— I will be an ally to those of low socioeconomic status, the BIPOC community, the LGBTQIA+ community, womxn/women, differently-abled individuals and other underserved groups in order to dismantle the systemic racism and prejudice that medical professionals and society have perpetuated.
Med student Tito Onyekweli said he and his peers didn't always agree about what to include in the oath — it was "triggering for some" and didn't "push the status quo enough for others."
Read the WBFO and Pittwire articles.
MORE: U. Minnesota med students demand 'better conditions' at ICE centers
MORE: UC-Davis med students protest healthcare racism, don't say what's racist
IMAGES: David Carillet / Shutterstock.com; Pittwire screencap
Like The College Fix on Facebook / Follow us on Twitter