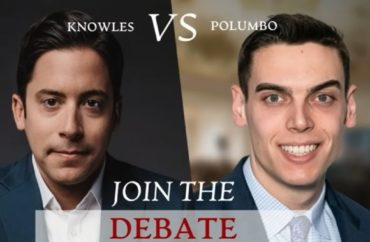 Blames conservative groups for miscommunication
The University of Pittsburgh will no longer ask the Intercollegiate Studies Institute to pay security fees for an event on transgenderism, according to a legal group.
Alliance Defending Freedom announced today that Pitt officials agreed to withdraw the proposed $18,734.25 following a demand letter.
The Christian legal nonprofit contacted Pitt in June after the university tried to levy the fee on the campus College Republicans and ISI for the April event on transgenderism featuring Daily Wire commentator Michael Knowles and libertarian Brad Polumbo.
"After thoroughly investigating this matter and after careful consideration the University is rescinding the invoice," university attorney J. Nicole Rhodes wrote. "To be clear, this fee was not assessed to ISI based on any expectation of potential reactions to the event."
ADF accused Pitt officials of being responsible for the rioting that ended the event prematurely. "On March 16, Provost Ann Cudd referred to a recent speech by Knowles as 'repugnant' and 'hate-filled rhetoric' in a message she sent the Pitt Community," ADF wrote in its original news release.
But ISI is to blame, according to Pitt.
"Our staff believed, based on communications with ISI, that ISI was offering to pay not just the costs that would have been assessed to College Republicans, but the costs that the University would incur as well," Rhodes wrote.
The attorney said "there was a disconnect" between the university and the conservative sponsor of the event. "Unfortunately, ISI did not raise the issue when they received an estimate prior to the event, or this would have been easily resolved at that time."
Pitt also denied responsibility for the violence and partially blamed Knowles for the event ending early.
Rhodes wrote the school "disagrees with the assertion that the University incited the crowd or that there was a failure to take reasonable action to protect ISI and College Republicans."
"When there was concern that the situation was deteriorating Pitt Police were able to get approximately 400 attendees out of the venue safely and without incident," the letter stated. "While the event did end early, Mr. Knowles was able to give his entire presentation, it was the Q&A at the end that was impacted, unfortunately."
Rhodes noted the Daily Wire host was "approximately 15 minutes late to the venue. Had the event started on time the Q&A would have been impacted to a lesser extent."
Outside of the event, activists burned Knowles in effigy. Two "anarchist extremists" have since been federally charged for setting off smoke bombs.
MORE: Trans scholar backs out rather than debate Knowles
IMAGE: Intercollegiate Studies Institute/YouTube
Like The College Fix on Facebook / Follow us on Twitter