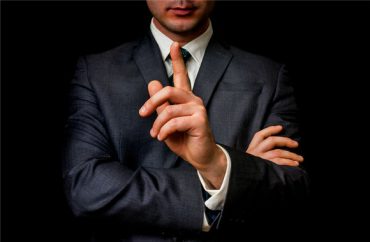 Brandeis University said the cancellation of a controversial play set to be performed on its campus was a "mutual and amicable decision," but the playwright is pushing back against that claim.
Brandeis told The College Fix last week that the decision to cancel the presentation of the play "Buyer Beware" came after conversations between playwright Michael Weller and the university's faculty.
But Weller recently told public radio station WBUR the university's description is "false."
"Since I delivered the play, I haven't heard from the theater department," Weller said.
Furthermore, Weller, a Brandeis alumnus, said the play's cancellation was treated in "a dangerous and corrosive way."
Brandeis did not immediately respond to a College Fix request for comment regarding Weller's remarks.
Brandeis University canceled "Buyer Beware" last month following a flood of complaints accusing the play of being critical of the Black Lives Matter movement.
Instead, the university said it will offer a course this spring that "will engage directly with a variety of controversial works of art" and "address difficult topics."
The play will now be performed at a professional venue, according to the university.
"Buyer Beware," a work of fiction that chronicles the pushback stemming from a student's plan to perform a controversial comedy bit on the Brandeis campus, came under attack for the use of the n-word by a white character and for allegedly belittling the Black Lives Matter movement.
According to The Brandeis Hoot, the play "deals with the modern atmosphere of college protest movements" and its plot revolves around a white Brandeis student named Ron who plans to perform a stand-up routine on campus "in the style of Lenny Bruce." Bruce was a famous 20th-century comedian and satirist known for his provocative style and use of obscenities.
"In the play, a white college student wants to use the n-word in a comedy routine, which spurs on a national movement for Black Lives Matter," according to The Hoot.
Ron, the main character, also faces pushback from the university, but in the end performs his routine amid protests, according to The Hoot.
An alumnus who organized a campaign against the play called the production "overtly racist" while an outspoken student said it elevated "the already privileged voice of a white man on the matter of Black Lives Matter protests."
In his remarks to WBUR, Weller said the play's critics "just don't know how to read a play."
He added its controversial plot "was trying to show a broad cross-section of people under a lot of pressure." Weller, who researched and drafted "Buyer Beware" during a residency at Brandeis, told WBUR he's "heartbroken" over the play's cancellation.
MORE: University cancels play accused of criticizing Black Lives Matter
IMAGE: NOBUHIRO ASADA/Shutterstock
Like The College Fix on Facebook / Follow us on Twitter