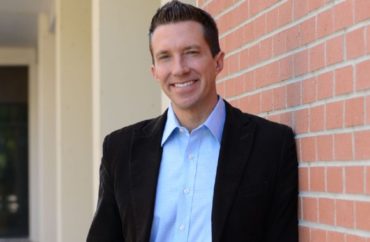 'Explicitly hostile DEI personnel' drive anti-free speech attitudes, professor finds
A new analysis conducted by a political science professor at California State University Long Beach found that an increase in "diversity, equity and inclusion" policies on a university is linked to a decrease in support for free speech.
"The rise of DEI bureaucracies has actually coincided with the beginning of a 'Free-Speech Crisis on College Campuses,'" the study from Professor Kevin Wallsten stated.
He published it on his Substack, where he regularly writes about data and political science.
"It was clear from the start that, regardless of what was on their websites, DEI bureaucracies were more likely to suppress than encourage free expression on college campuses," he wrote.
The College Fix reached out to Wallsten (pictured) twice via email over the past two weeks to ask how universities might use the formulated conclusions from the study, but he did not respond.
The study drew conclusions on 71 universities using data from the Foundation for Individual Rights and Expression's 2022 rankings of university support for free speech and the Heritage Foundation's 2021 DEI report.
The Heritage Foundation's report was the first and only report of DEI bureaucracies. FIRE's survey is an annual survey as a means of ranking free speech climates of universities all over the country.
DEI bureaucracies did not seem to influence how students tolerated one another, but there was a relationship between diversity personnel and support for speech, the professor wrote in his analysis, headlined: "Is DEI Destroying Free Speech on Campus?"
The political scientist wrote that "the overall reduction of intolerance is entirely a function of how DEI personnel increase tolerance for liberal speakers. Students at universities with more DEI personnel per 1,000 students are far more tolerant of liberal speakers. Students at universities with more DEI personnel per student are not, however, more tolerant of conservative speakers."
"…While conservatives remain the targets of censorship efforts in these accounts, explicitly hostile DEI personnel (rather than the combination of effete administrators and disgruntled leftist youth) have become the main villains of the story," Wallsten wrote.
DEI bureaucracies also had a moderately positive correlation to creating more difficulty for students to express free speech and expression outside of the classroom as well as encouraging disruption of campus speech through violence, blockages, and shouting down speakers.
MORE: Wisconsin university officials help plan Matt Walsh protest
Stanford University, which has been under criticism for its handling of a disruption of a speech at its law school, had the most support for disrupting a campus speech of the 71 universities.
The university did not respond to a College Fix request for comment on the findings sent in the past few weeks. Vanderbilt University and Duke University, both of which ranked high in terms of opposition to free speech, also did not return requests for comment.
This does not mean that a large diversity office will doom a university to being opposed to free speech forever, the political scientist wrote.
"Campus speech climates can change quickly. Student populations experience tremendous turnover across time, with the student body being replaced in its entirety every few years," Wallsten wrote.
"What's more, a single, high-profile controversy on a campus might dramatically alter how comfortable students feel expressing themselves," the professor wrote. "Similarly, DEI efforts may expand or contract in ways that communicate different things to different student cohorts about the boundaries of acceptable speech."
He called for regular research into the "strength of the relationship between DEI bureaucracies and free speech environments."
MORE: As female enrollment rises in higher ed, free speech support declines
IMAGE: KevinWallsten.com
Like The College Fix on Facebook / Follow us on Twitter