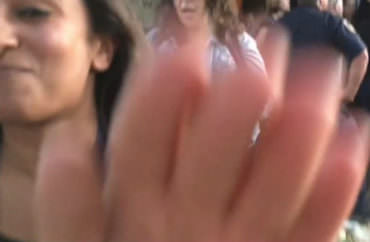 School releases false information to justify inaction, newspaper claims
Claremont McKenna College suspended five students for their role in blockading a pro-police speech by the Manhattan Institute's Heather Mac Donald this spring.
Its sibling college in Southern California's Claremont Colleges won't even slap the wrists of its own students who participated in the blockade.
Pomona College emailed students Monday night to announce there would be no penalties imposed on Pomona students who were "present and did block access to buildings" during Mac Donald's speech, preventing audience members from getting into the venue or, for those few who made it in earlier, exiting.
The associate deans of students, Ric Townes and Christopher Waugh, said "there was no evidence that [Pomona] participants were instructed to disperse" nor any indication of "property damage or physical altercations," only "minor violations" of the school's policy on demonstrations.
They also implied that because Pomona couldn't identify "every" student at the blockade, everyone would simply be reminded of the campus policies that Pomona refused to enforce:
As stated in the [demonstration] policy, "[d]isruptive actions or demonstrations are those that restrict free movement on any of the campuses, or interfere with, or impede access to, regular activities or facilities of any of the Colleges or CUC."
MORE: Stiff punishment faces Claremont students who shut down speech
The Claremont Independent, which broke the news Monday night, accused the administration of peddling false information on the question of orders given to Pomona students to disperse:
In a July statement discussing the protests, [Claremont McKenna] announced that its investigation had revealed that "three Campus Safety Officers moved toward the [blockading] Group to advise them to stop [dismantling security fencing]."

According to the same statement, later on, as campus security "retreated … to establish a secondary security boundary," students "paused their movement in acknowledgement of that boundary for almost two minutes" before pressing through the officers to establish their illicit blockade.
Pomona's statement denying "physical altercations" is undermined by Independent video that shows its staffer "being accosted," the paper said. It added that "other students and journalists were subjected to threats and physical intimidation from the mob of protesters."
The Independent said Pomona's investigation had not been publicly disclosed until the email Monday night, and that only Claremont McKenna among the five consortium colleges (whose campuses adjoin each other) had punished its students for their role in the blockade.
Read the associate deans' email and Independent story.
MORE: Students suspended for shutting down pro-police speech
IMAGE: The Claremont Independent screenshot
Like The College Fix on Facebook / Follow us on Twitter