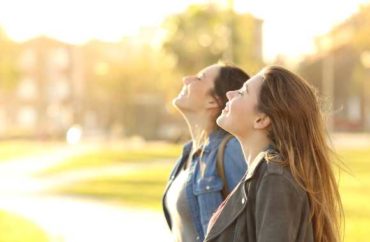 The one-credit course requires no exams or papers and is graded pass/fail
At Lawrence University in Wisconsin, students can get a little course credit for taking some downtime, the Appleton Post Crescent, a local news outlet, reported on Tuesday.
Religious studies professor Constance Kassor and colleagues designed the course, counted as one-sixth of a normal class and graded pass/fail, to help students deal with anxiety that they're not being productive.
"Each week, a different professor or community member teaches the class about their own area of expertise" in winding down, according to the paper. Topics have included tai chi, sleep habits and mind-body awareness.
Students don't need to write papers or take exams. The only requirements are to show up, participate and ignore their phones.
"Doing Nothing had the highest enrollment of any non-required course this fall with just over 50 students," according to the paper.
It also received national attention after Kassor tweeted about the course and garnered over 8,000 retweets and more than 134,000 likes.
I developed a 1-credit class called "Doing Nothing" this fall. It currently has the highest enrollment of any course at my university. This should tell us something about the current state of college students.

— Dr. Connie Kassor (@constancekassor) September 30, 2022
Time published an interview with Kassor, and Fox News' The Five discussed it in a segment.
Other professors, K-12 teachers and medical professionals have requested a copy of the syllabus to create a "Doing Nothing" class of their own, according to the Post Crescent. 
"The course, which teaches students how to relax and unplug, is now the most popular class at Lawrence University," according to Time. "For Kassor, an associate professor of religious studies, that suggests students are seeking out skills that can help them combat stress in the face of mental health challenges and a growing pressure to be productive."
Students said the class is one of the only respites all week "when they aren't constantly thinking about what's happening on their phones," according to the Post Crescent. 
"This actually allows for students and for all of us to be deeper thinkers, to be more creative, to be more productive workers, to be better at our jobs," Kassor told the Post Crescent.
MORE: Stanford students demand Apple help them with phone dependence
IMAGE: Antonio Guillem/Shutterstock
Like The College Fix on Facebook / Follow us on Twitter