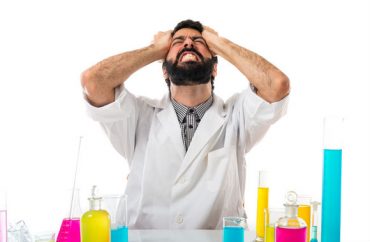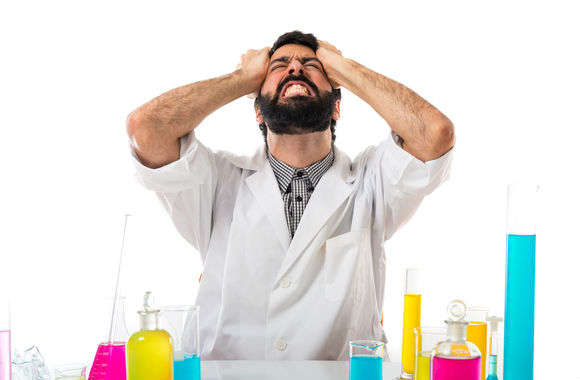 Why are they 'accepted best practice'? Pressure from Obama administration
As due process advocates and lawyers for accused students challenge the investigative practices in campus sexual misconduct investigations, scientific researchers are questioning the neurobiological claims in training programs for Title IX officials.
Iowa State University researchers, including a top Title IX official, concluded that some "trauma-informed" interview techniques taught to administrators with Title IX duties "are at odds with the available science."
Psychology professor Christian Meissner and philosophy lecturer Adrienne Lyles, also senior deputy Title IX coordinator, published their findings in the Journal of Applied Research in Memory and Cognition. Lyles provided a copy to The College Fix.
It questions the scientific basis of common training tips, including that investigators can tell whether subjects are lying by their body language and that accusers and accused experience different neurobiological responses to the same event.
The duo also frowns on presenting evidence of guilt at the start of an interview with accused students and asking leading questions, which can worsen the memory of interview subjects.
MORE: Memory, neuroscience experts call Title IX training junk science
The paper joins previous work by neuroscientists and memory experts cited by journalist Emily Yoffe in a 2017 Atlantic article on "junk science" in Title IX investigations.
The Association of Title IX Administrators recently warned its members to be wary of trauma-informed training, saying it could undermine not only their investigations but their careers. The journal authors say they reviewed training materials from ATIXA's website among other sources.
"These civil procedures rely on the participation, recall, and evidence provided by" accusers, accused students and witnesses, Meissner and Lyles wrote in their paper. "This renders critical the role of effective interviewing procedures in Title IX investigations."
The paper came out shortly before a due process group kicked off a monthlong campaign to "end victim-centered methods in campus adjudications and in the criminal justice system."
Stop Abusive and Violent Environments characterizes the use of these methods, which are related to trauma-informed techniques, as the "Death of Due Process."
'Very generic and not evidence- or research-based practice'
In addition to Title IX trainings by ATIXA and the NCHERM Group, several law firms offer training, the paper says: Clark Hill, Hirschfeld Kraemer and Van Dermyden Maddux Law Corporation, among them. Lyles herself received "multiple trainings" from Husch Blackwell, as well as from Markel Consulting, Fisher Phillips and Cozen O'Connor.
In an Iowa State press release last week promoting the paper – notably missing the word "trauma" – Lyles questioned the value of existing training.
"Many of the programs I attended were offered by for-profit companies and law firms," she said. "The law firms focused on how to avoid litigation and the for-profit companies were very generic and not evidence- or research-based practice."
In contrast, Iowa State developed a "standard practice guide incorporating science-based investigative interviewing techniques" that other schools should consult, Lyles said.
MORE: Title IX professionals warn colleges about trauma-informed training
The university also noted that Meissner (left) leads a multi-national research team that develops interview methods for the FBI, CIA and other federal and state law enforcement agencies, one aim of which is to "reduce false confessions."
The scope of the duo's research was to address certain pitfalls in Title IX investigations in general and recommend how to improve them.
They review one of the best known trauma-informed protocols, known as the Forensic Experimental Style Interview, which the Battered Women's Justice Project describes as a way to interview alleged victims so that they not "relive" the incident.
The paper refers several times to 2017 research published by independent consultants Russell Strand and Lori Heitman. That duo said the FETI interviewing style is grounded in the idea that "good solid neurobiological science routinely demonstrates that, when a person is stressed or traumatized, inconsistent statements are not only the norm, but sometimes strong evidence that the memory was encoded in the context of severe stress and trauma."
It assumes that "victims will offer inaccurate and chronologically disorganized recall" so that interviewers come to expect "omissions or errors in recall," and hence pursue "the elicitation of sensory and emotional experiences" from accusers, Meissner and Lyles write.
"Available research, however, fails to fully substantiate systematic differences in inconsistent or disorganized recall as a function of traumatic experience," the duo says. They could not find "published, peer-reviewed studies on the efficacy or effectiveness of FETI" in research literature.
'Non-verbal indicators of deception are weak and unreliable'
Also missing empirical evidence, Meissner and Lyles say: the claim by training programs that neurobiological responses to the same event vary between victims and perpetrators.
In contrast, available evidence suggests that "neurobiological mechanisms that generally influence cognition during traumatic events … are well understood at the biochemical level."
Another staple of trauma-informed conventional wisdom, cited by Strand and Heitman, is that discussing a traumatic experience can trigger both emotional feelings and "physical manifestations of stress, crisis and trauma" in a victim, such as shortness of breath, increased heart rate and dilated pupils. This is why accusers are not always required to speak about relevant aspects of an investigation.
"There is no available research known to the current authors that would support such claims" that recalling trauma can truly trigger physical reactions, however, Meissner and Lyles say.
Other programs suggest that investigators can determine the legitimacy of a Title IX accuser's claim by observing the nonverbal behavior of accused students during interviews. They encourage investigators to look at "demeanor and anxiety cues" together with "vague responses or refusals to answer a question," the duo writes.
MORE: Judge says 'trauma-informed' training could be gender bias
"Studies have shown that non-verbal indicators of deception are weak and unreliable," however, compared to "verbal cues and the elicitation of verifiable details." The two say there is no evidence that behavior can serve as an objective teller of the veracity of any kind of claim.
The paper warns that research has shown "investigators are susceptible to various forms of bias" that can manifest in their questions.
As they "ask more guilt presumptive and pressure-filled questions," investigators contaminate the resulting statements and produce false confessions. A guilt-first or biased approach, with "psychologically manipulative interviewing and interrogation," can also equate to a "fragility of memory," which is why Meissner and Lyles (right) stress impartiality.
Trauma-informed interview techniques did not emerge as the "accepted best practice" in a vacuum, the paper says. It credits guidance released by the Obama administration's Department of Education via a "resolution agreement" with the University of Virginia in 2015.
Though ATIXA workshops emphasize "notice, the presumption of innocence, and the opportunity to participate, present evidence, and offer witnesses" as core elements of due process, many of them emphasize trauma-informed interviewing, Meissner and Lyles write.
'We're trying to create some standards for good investigative practice'
In their recommendations, the Iowa State researchers say that investigators need to limit cognitive biases in investigative interviews. They reiterate the negative ramifications of presumptive language by interviewers.
Meissner and Lyles cite training examples where investigators use a confrontational approach at the "outset" of Title IX investigations by immediately presenting evidence supporting the investigation to accused students.
This does not set a good tone for interviews, they argue: Investigators should build rapport and establish a more candid than confronting dynamic for the questioning.
"An empathic, nonjudgemental and collaborative approach can facilitate conversation and reduce reluctance to cooperate," as Iowa State's press release states.
Meissner and Lyles cite research on the benefits of asking open-ended questions based off of hard evidence and following them up with questions like "who?" "what?" "when?" and "why?" to "enhance retrieval of accurate information from memory."
MORE: Trump is still funding 'trauma-informed' pseudoscience
In addition, if investigators have obtained evidence from social media, they should use it "strategically to assess [the] credibility of the subject and verify the information they have collected," and not just present it early on in the interview.
"We're trying to create some standards for good investigative practice," Lyles said in Iowa State's press release. "As investigators we are neutral fact finders. … It is important that the process not advantage or disadvantage any party."
The paper adds scientific heft to a recent position statement by ATIXA, which urged a "collective step back" on the alleged intersection of neurobiology and interviewing processes.
"You need to assess whether you can afford to have a non-empirical, biased training on your resume in this age of litigation," the association told members. Modern science only understands "1/100th of 1% of which we need to know and may someday understand about how the brain responds to trauma."
Better technique is 'cognitive interviewing'
In kicking off its November campaign, Stop Abusive and Violent Environments told supporters to "warn local college administrators about the risk of lawsuits if they continue to rely on victim-centered investigations."
It asks them to sign a petition against "Start By Believing" investigations and lobby state lawmakers to approve model legislation "to assure impartial and balanced investigations."
The due process group cited multiple research findings on the negative connotations that come with victim-centered investigations.
In an interview with The Fix, SAVE President Ed Bartlett did not directly answer how the group would capitalize on the recent research casting doubt on popular Title IX interview techniques.
He promoted a different interview style, known as cognitive interviewing. SAVE's sibling organization, the Center for Prosecutor Integrity, published a white paper by two behavioral neuroscientists laying out cognitive interviewing in September.
It is "a method of interviewing that allows – and encourages – the interviewee to tell their own story with as little interference as possible." Studies show that this style of interviewing produces anywhere from 30 percent to 80 percent more detail about an event "than any other interview protocols," they wrote.
The SAVE campaign argues that victim-centered methods hinder due process, starting from the very language of "victim." Investigations that use such nomenclature are showing a form of bias from the beginning, according to SAVE.
Victim-centered investigations can prevent a defendant from having the right to present evidence, cross-examine corroborating witnesses and seek legal representation, all in an effort to avoid recreating "traumatic" experiences for an accuser.
SAVE questions victim-centered claims that victims can be so traumatized by an experience that they are "unable to recall key details of the incident, or even give conflicting accounts of the event."
The report by its sibling CPI said such impacts are "widely variable," with trauma-related stress producing "strong memories, impair[ed] memories … no effect on memories" or greater risk of "false memories."
MORE: Victim-centered investigations create new victims
IMAGE: Luis Molinero / Shutterstock.com
Like The College Fix on Facebook / Follow us on Twitter