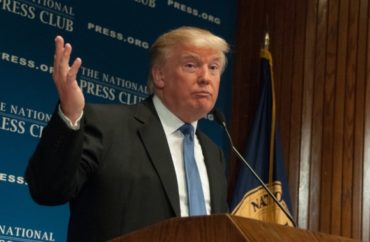 Office of Violence Against Women won't turn off the spigot
The Air Force said there was no "empirical evidence" to back its claims and it was based on "flawed science." Arizona said it "creates the possibility of real or perceived confirmation bias."
Nearly 160 scholars and legal experts, including two Harvard law professors and the co-founder of the Foundation for Individual Rights in Education, said it undermines the "objective collection and presentation of evidence in administrative, civil, and criminal sexual assault proceedings."
Even a California judge scolded the University of California-Santa Barbara for using it in a Title IX proceeding.
Yet the Start By Believing campaign, which uses "victim-centered" investigations, "trauma-informed" theories and "believe the victim" mantras, continues to draw taxpayer money in its quest to predetermine the results of sexual misconduct investigations.
U.S. Attorney General William Barr must turn off the Justice Department spigot toward programs that undercut the professional codes governing these investigators, which require them to conduct their work in "an impartial, unbiased, and honest manner," the Center for Prosecutor Integrity told the AG in a letter Wednesday.
Barr must step in because the center has hit a brick wall with the DOJ office identified as having jurisdiction over its request: the Office of Violence Against Women, "the same DOJ component that has provided much of the funding for Start By Believing."
MORE: Judge rebukes UCSB for using 'trauma informed' approach in Title IX
The center's sibling nonprofit, Stop Abusive and Violent Environments, also recently sought to get Barr's attention by publishing a Change.org petition that demands the revocation of federal money from Start By Believing programs.
The roots of the campaign go back 13 years. Start By Believing's institutional home, the nonprofit End Violence Against Women International, published a report recommending a stark shift away from conventional interview techniques when the subject is nonconsensual sex.
It emphasized techniques that are likely to lead to conviction, undermine "potential defense strategies," ignore red flags for false allegations, focus on statements by accused people that "provide an implausible or even absurd version of reality," and discount inconsistencies in accusers' statements.
The report goes so far as recommending that investigators avoid writing detailed reports in order to "minimize the risk of contradiction" by accusers, and that they play down exculpatory statements, including anything that makes the incident look like a "consensual sexual experience."
Start By Believing launched five years later, and the vast majority of its grants have come from the Justice Department, though its nonprofit also received DOJ money in the years before the campaign launched.
"The DOJ continues to provide funding for conferences at which Start By Believing concepts and methods are taught" to criminal justice professionals, the center told Barr, including the trauma-informed methods that have drawn scrutiny from journalists and neuroscience experts as pseudoscience.
MORE: RBG says colleges railroad accused students
The letter cites federal and state scrutiny applied to such science-ish ideas.
An Air Force investigation in 2015 concluded that a technique known as "forensic experiential trauma interview" is not a "viable option" for its investigations. It said FETI supporters make "unfounded claims about its effectiveness" and use "flawed science" to cover up the fact the FETI "has never once been tested, studied, researched or validated."
It also cites Arizona's warning to prosecutors in the state in 2016 not to use Start By Believing techniques, because it could ruin their prosecutions if defense lawyers know that investigators are being told to enter an investigation with preconceived beliefs.
If Barr needed any more convincing that Start By Believing has no place among programs supported by the Justice Department, he should look at last fall's statement signed by nearly 300 law professors, legal experts and scholars on due process in campus investigations.
It noted both the American public and progressive icon Justice Ruth Bader Ginsburg are on the record in support of protections for accused students that colleges largely withhold from them.
Start By Believing methods are appropriate for counselors and mental health professionals, not investigators, the center implores Barr. They contradict the very mission of DOJ, "to ensure fair and impartial administration of justice for all Americans," and undermine the public trust in the system.
MORE: City pays $85K to accused student for pro-accuser investigation
IMAGE: Albert H. Teich/Shutterstock
Like The College Fix on Facebook / Follow us on Twitter