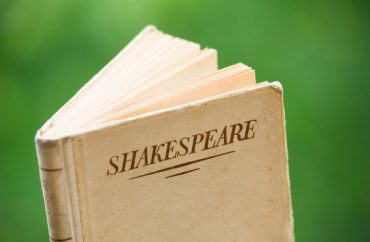 Portland, Oregon played host this summer to the Original Practice Shakespeare Festival — which "prides itself on replicating production techniques true to Shakespeare's time."
But OPS Fest Company Manager Beth Yocam told the Portland State University student paper PSU Vanguard there certainly are things the company can "update" and "make things land differently" than they would in the playwright's time.
This is due to what the paper considers a "controversy" — that the playwright's works remain "highly regarded" given their  "prejudiced language and representations."
Yocam said the OPS Fest Company "attempts to deconstruct patriarchal expectations" by casting "female or nonbinary actors for traditionally misogynistic male characters" and replacing "offensive and racist language."
But why, the Vanguard wonders, should Shakespeare be "repurposed" given that doing so requires "significant mental acrobatics to fit into modern social acceptability"? After all, the writer is "also a real-world system which upheld a Eurocentric hierarchy 400 years ago and still does today."
The Shakespearean system marks a trail of oppression synonymous with English colonization itself, from the British conquest of the Indian subcontinent—which required in-depth knowledge of Shakespearean literature for south Asians to access their own civil service—to the United States forcing Shakespeare on Indigenous children in an attempt to annihilate Indigenous cultures and languages.
MORE: Famed Shakespeare's Globe theatre hosts 'Anti-Racist Shakespeare'
PSU visiting scholar Daniel Pollack-Pelzner, recipient of a one million-dollar settlement earlier this year from Linfield University, said the reason Shakespeare remains popular is due to "British imperialism" …  his "usefulness […] as an author for the British empire."
Pollack-Pelzner added we should be cognizant of how much "cultural power" we grant the writer, and how he has been "elevated" over others.

Professor Jonathan Walker (pictured), who in addition to English Renaissance drama researches feminism, gender and sexuality and critical theory, agreed Shakespeare is "problematic" given his "colonial" language and "nationalistic" ways.
"There are characters and language in Shakespeare that's [sic] racist, that's misogynistic, that's antisemitic, that's classist, that's nationalistic, and I think that those words—those views and positions—absolutely should be scrutinized," Walker said.
Walker added that while he "loves" Shakespeare and recognizes the writer is his "bread and butter," the notion of "idolizing" him — labeling him the best writer of all time — is "highly problematic and really short-sighted."
MORE: 'Cancel Shakespeare' course offered by premodern critical race studies professor
IMAGES: Jasa Shmasa/Shutterstock.com; Portland State U.
Like The College Fix on Facebook / Follow us on Twitter