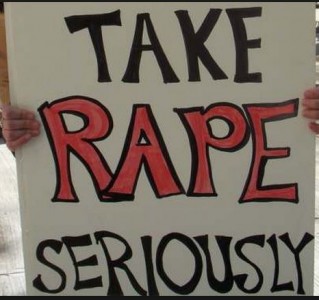 The Senate's Campus Accountability and Safety Act (CASA), which concerns itself mostly with students who allege they were sexually assaulted, has new competition from the House – a bill that would give greater protections to accused students in campus disciplinary proceedings.
In other words, it would completely reverse how schools increasingly run their rape investigations.
The Safe Campus Act was introduced by three Republicans – Reps. Matt Salmon of Arizona and Pete Sessions and Kay Granger of Texas.
The Foundation for Individual Rights in Education, a vocal critic of the Senate's bill, says the House bill would "lend sorely needed credibility" to campus proceedings:
One key feature of the bill would encourage victims to report allegations to law enforcement professionals by making it a prerequisite for requesting a campus disciplinary hearing. Sexual assault is a serious crime. Allegations of sexual assault should be investigated by impartial, trained law enforcement officers with the necessary skill and expertise to reach just conclusions, and the punitive power to hold those convicted accountable to the victim and society.
The bill would also preclude punitive interim measures if an accuser doesn't report the accusation to law enforcement, and allow both parties to hire lawyers "to represent them throughout the process," as FIRE notes. Crucially, it would allow those attorneys to "ask questions in the proceeding, file relevant papers, examine evidence, and examine witnesses."
This is for the benefit of accusers as well as accused, FIRE says:
Institutions that are proceeding with expulsion hearings may not intentionally aim to sweep accusations under the rug, but they may still be incompetent in making the case against the accused and even complicate later criminal proceedings—because, again, they are not courts or law enforcement. By providing the complainant the right to have a lawyer who can, among other things, examine witnesses, complainants will also have more assurance that the questions they want asked will be asked.
The bill also prevents officials from playing "multiples roles" in the process, such as a "victim counselor" also serving as an investigator; give all parties access to "material evidence" at least a week before a proceeding starts; and importantly, repeal the authority of the Department of Education's Office for Civil Rights to order colleges which evidence standard to use (currently the "more-likely-than-not" preponderance standard).
Only North Carolina and North Dakota have statewide protections for accused students along the lines of House bill.
A spokeswoman for SAFER Campus, an advocacy group, told The Washington Post that accused students should essentially have no rights until the campus disciplinary system works perfectly for accusers:
"We are not at a point to analyze 'due process,' when many survivors are publicly shamed on their campuses, when charges against assaulters can be dismissed out of hand by administrators, when an assaulter is allowed to sit across from a survivor and shout down their story."
The heads of the North-American Interfraternity Conference and the National Panhellenic Conference also support the House bill, the Post said:
"We see too many students — accusers and accused — subjected to a campus disciplinary system that is unfair and opaque even as the stakes in these cases carry life-altering consequences for all parties.

"We want a system with stronger due process protections for all students to build confidence that the result reached in the campus disciplinary process is the correct one," the letter said.
Read the bill, FIRE post and Post story, which includes the full letter from Greek organizations to the Senate committee overseeing the CASA bill.
RELATED: New campus sex assault bill: At least it doesn't call the accused 'assailants'
RELATED: University Of Pennsylvania Opposes Federal Sexual-Assault Revamp Bill
RELATED: Sexual-Assault 'Momentum' Is Trampling Due Process, Lawyers Tell Senators
Like The College Fix on Facebook / Follow us on Twitter