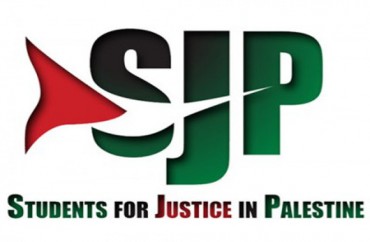 Rasmea Odeh, a Palestinian activist who served a decade in jail for a deadly bombing, spoke on Monday night at Northwestern University.
Hosted by the school's Students for Justice in Palestine chapter and Peace Project NU, Odeh's appearance drew backlash from Jewish and pro-Israel student groups.
Odeh served time in jail after being convicted for a bombing and she currently faces deportation in the United States, according to the Jewish news outlet The Forward:
Odeh was convicted by a military court of a 1969 bombing that killed two and served 10 years in Israeli prison. (Her defenders maintain she was tortured into confessing.) When applying for U.S. citizenship in 1995, she covered up her conviction and is now being deported.
Monday's event was titled "When You Come for Rasmea, You Come for All of Us," and Odeh appeared with Nadine Naber, a Women's Studies and Asian American Studies professor at the University of Illinois-Chicago.
"With Rasmea's years-long struggle against the US justice system coming to an end with her impending deportation, she will share some parting thoughts about her struggle and the larger struggle for Palestinian Liberation," the event's Facebook page stated.
Naber was scheduled to speak about "the general state of anti-Arab and anti-Muslim racism from a feminist perspective, and discuss Rasmea's case within that."
The Forward reported Northwestern's Hillel held a candlelight vigil in response to the event and that the school's J Street U chapter, a pro-Israel group, planned to participate in the vigil.
"Our goal is not to protest free speech, but instead to mourn the victims of the convicted terrorist who is speaking on our campus," the campus Hillel said in a statement.
MORE: University event supporting convicted terrorist funded by student fees
Like The College Fix on Facebook / Follow us on Twitter