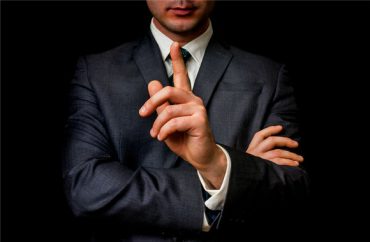 The Southern Poverty Law Center inspired an LGBT activist to shoot up the Family Research Council in downtown Washington a few years ago.
It routinely refers to organizations that embrace historic, orthodox Christianity as "hate groups," and convinced a charity watchdog to include its subjective labels in its ratings.
Now it's telling campus administrators how to respond when students invite speakers who are unenlightened by SPLC's standards – including a prominent former Marxist.
In a 20-page guide released Thursday, the wealthy pressure group says campus administrators shouldn't forcibly shut down events with supposed alt-right speakers.
They should just try to intimidate the students that would host them into reconsidering:
Go to its meetings. Take copies of this brochure. Outline what you've learned. Relay your concerns. If the group is a conservative or young Republican group, make it clear this is not an anti-Trump campaign. This is an antiracist campaign.

Ask the hosts why they are inviting the speaker. Is it purely political? Is it to foster honest debate? Or is it sophomoric theater at the expense of fellow students? Do they understand what the alt-right wants? [SPLC reserves the right to define "alt-right."] Have they viewed their talks? Have they considered the potential for harm?
"Alt-Right" is not a normal term. Undefined. Used in place of an argument to indicate that a person, idea or entity is to be shunned… 1/

— Bret Weinstein (@BretWeinstein) August 11, 2017
MORE: SPLC prez predicts 'violent confrontations' on campus will spike
If the exercise of soft power doesn't dissuade the student group, threaten them with a nonwhite social justice warrior:
If possible, have a student of color or member of another targeted group tell their story to the student group. The story should demonstrate that the invitation will have serious, painful consequences for a fellow student or group of students. Finally, ask the group not to host the alt-right or to rescind an invitation.
It's not enough for the administration to criticize the invited speaker's views – it needs to proactively organize indefinite opposition campaigns with "political organizations, athletes, unions, faculty members and alumni":
Hold strategy sessions with them and design an action plan. You will find that others will join you if you summon the courage to speak out against hate speech. The community you create will last long after the speech that brought you together.
…The vaguest of associations will do. Shunning only requires a claim that ___ is embraced or viewed possessively by the "alt-right"… 2/

— Bret Weinstein (@BretWeinstein) August 11, 2017
Finally, infringe on your professors' academic freedom by commandeering their classrooms:
Browse the course catalog for diversity courses and list the professors. Divide the list and visit every professor during their office hours. … Ask them to create a class assignment on this subject. Offer to come to the class and speak for a few minutes about your concerns with the alt-right.
There are two good suggestions here: "organize a joyful protest away from" the despised event and "avoid confrontation" with the speaker and supporters, which will "only provide cover for the speaker, who can claim to be a victim."
Among SPLC's guide to alt-right figures is David Horowitz, an odd choice considering he's Jewish and was a Marxist activist and Black Panther collaborator before his political conversion to Reagan conservatism.
Defending Jewish students from anti-Semitism somehow makes Horowitz a white nationalist.
…The claim is an empty sophistication. People hope not to let on that they don't know what it means. So they repeat the claim and shun. 3/

— Bret Weinstein (@BretWeinstein) August 11, 2017
Read the guide, which is part of SPLC's growing campus movement.
h/t Chronicle of Higher Education
MORE: SPLC omits 2,000 post-election anti-white hate crime reports
Like The College Fix on Facebook / Follow us on Twitter
IMAGE: NOBUHIRO ASADA/Shutterstock