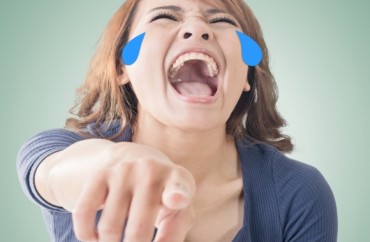 A coalition of graduate students at Cornell University has issued a set of demands to school officials due to recent "social injustices" committed on and around campus.
The Cornell Daily Sun reports an alliance of "at least nine graduate and professional student groups" fired off a letter to university president Martha Pollack and other school leaders on September 28, which, along with its own appeals, backs the dozen demands previously delivered to Pollack by the group Black Students United.
BSU's demands were issued after a black student was attacked by a white peer.
Since then, a member of a fraternity got into hot water for yelling "build a wall!" near a campus Latino center, and a so-far unidentified student wrote the N-word as a response to a community-building activity at Carl Becker House.
The coalition's demands include more funding and resources for "graduate and professional students from  underrepresented backgrounds," a larger task force with the "proper representation" to better "address the issue of structural oppression," and a generalized "action" which engages all students and "explicitly acknowledges the intersectionality of social identities."
"We're trying to evoke empathy through this statement and I think that's what a lot of people are trying to do right now: evoke empathy with the university," said Monet Roberts, grad, a member of the coalition.

"If we did this earlier, how many students would still be here?" Roberts said.

"At some point, it becomes ridiculous to continue to articulate that the sky is blue," said Theresa Rocha Beardall, grad, "and at some point the ownership has to be taken on by President Pollack and the administration."

"We wouldn't ask them to do these things and demand that they do it if we didn't feel that they weren't capable of doing it," Beardall added, saying she was frustrated that the group had not heard back from the administration as of Monday night.

John McMullen, grad, said that the voices of graduate students are often not heard by the University because they are being "pulled in so many different directions" at all times.

Many initiatives, McMullen said, are led by students because the University does not have an appropriate support system in place.

"It would be great to see that it wasn't always graduate and professional students that had this weight on them," McMullen said.
McMullen added that if the group "does not hear back about the demands, or if the University does not actively work to reach the outlined goals, the coalition plans to 'essentially raise hell, send emails, and protest.'"
MORE: 'N word' shown at Cornell house dinner 'stuns' crowd, causes students, professor to cry
MORE: Cornell U. student government passes resolution condemning 'hate speech'
IMAGE: Shutterstock
Like The College Fix on Facebook / Follow us on Twitter