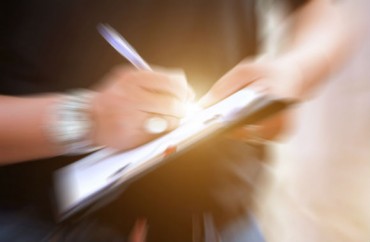 UPDATED
'Chilling effect' on its reporting on the far-left college
If you thought President Trump was the greatest threat to press freedom, look at what one of the most far-left colleges in America is doing.
Oberlin College wants a peek into communications between the publisher of Legal Insurrection, the conservative blog run by Cornell Law Prof. William Jacobson, and the law firms for the local bakery suing the college for defamation.
We told you about this lawsuit in December: Gibson's Bakery accused the college of encouraging racial protests stemming from the arrest of three black students for allegedly stealing wine at the store. Dean of Students Meredith Raimondo is accused of personally harassing the bakery with a bullhorn. (You may recognize her name from our Title IX coverage.)
The college tried and failed to obtain the baker's communications with "the News Media" – yes, it's that broad – in Ohio, where the court hearing the lawsuit refused to grant the subpoena, according to Legal Insurrection's post on the matter.
MORE: Oberlin sued by local bakery over accusations of racism
So it tried a New York court in order to target WAJ Media, which is based in the state and has extensively covered unflattering Oberlin-related news, including the Gibson's lawsuit.
The college wants "any and all documents" between WAJ and Gibson's two firms concerning the arrest, demonstrations or lawsuit, including communications and "documents that You [sic] sent to or received from" the firms.
Legal Insurrection is challenging the subpoena in New York Supreme Court (which is actually a trial court), accusing the college of trying to "intrude" on the website's journalism, "which would cause a chilling effect on WAJ Media's ability to continue to report about Oberlin College."
The filing cites New York constitutional and common law and the state press shield law, which requires materials sought from non-parties like WAJ to be "material and necessary" to an out-of-state case.
MORE: Oberlin Black Student Union demands payment for time protesting
Since Oberlin already has the public statement from Gibson's that was also published in Legal Insurrection, it doesn't need to comb through the publisher's communications. Beyond the statute, Oberlin's request flunks the test with New York legal precedent, the publisher said:
Oberlin College must show that the evidence is so crucial that its defense rises or falls with or without such evidence, and that the evidence is not available elsewhere. Oberlin College cannot meet this test. …

It is clear that common law, constitutional and statutory privileges all protect WAJ Media's communications with sources, including attorneys in lawsuits that are the subject of WAJ Media's news reporting.
Tompkins County Judge Gerald Keene ordered Oberlin to explain at an Aug. 17 hearing why he shouldn't quash the subpoena.
Read Legal Insurrection's post on the subpoena and its New York filing.
CORRECTION: The original post misnamed the college subject to Judge Keene's order. It is Oberlin. The post has been amended accordingly.
MORE: Oberlin puts prof on leave for anti-Semitic posts
MORE: Oberlin says it's rape when you say 'I'm not sober'
IMAGE: nipon thunggatgaw/Shutterstock
Like The College Fix on Facebook / Follow us on Twitter