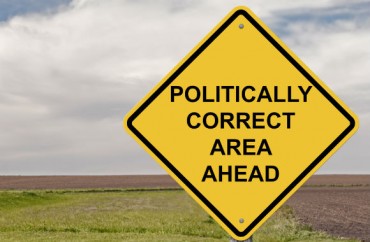 Posters claiming University of Iowa student Mollie Tibbetts was "killed by open borders" caused a bit of a stir on Friday at Purdue University.
Tibbetts' body was discovered Tuesday after she had gone missing for a month. An illegal immigrant has been charged with her murder.
The first poster, located at the Hicks Undergraduate Library, was seen before 10am by a member of the group Purdue Immigrant Allies. The Exponent reports that by 10:15am "someone" had taken it down.
Other posters remained outside of the Mathematical Sciences building, however.
The poster included the hashtag #120dB, which is associated with a group that speaks out against violence committed by migrants.https://t.co/jUWD2zdxzR

— Purdue Exponent (@purdueexponent) August 24, 2018
The Exponent points out the hashtag "#120dB" is included on the posters, which is "linked to a German [female] group that seeks to speak out against violence committed by migrants." The group's website notes its name comes from the decibel level of a pocket alarm which, it claims, "many women" now carry.
"120 decibel is the name of our movement, which will sound the alarm and warn against imported violence," the site proclaims.
When reached for comment, Director of Public Information and Issues Management Tim Doty referred to the University's commitment to freedom of expression, its policy on campus postings and Purdue President Mitch Daniels' Welcome Back message.

"The University's fundamental commitment is to the principle that debate or deliberation may not be suppressed because the ideas put forth are thought by some or even by most members of the University community to be offensive, unwise, immoral, or wrong-headed," reads the University's statement on freedom of expression.
Seemingly in response to the budding "controversy," the #120dB website denies its arguments are racist and says it will "not bow to a false song of political correctness."
The site's "goal" section states "What we need is the awareness that a multicultural society bears an increasing threat, when we don't talk frankly about problems with migrants because of 'political correctness.'"
MORE: Purdue demonstrates why comedians should skip colleges altogether
MORE: Students want Purdue prof fired for 44-year-old 'blackface' photo
IMAGE: Shutterstock.com
Like The College Fix on Facebook / Follow us on Twitter