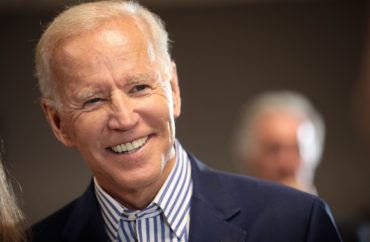 President Joe Biden will give the commencement address at the May graduation ceremony of the University of Delaware, his alma mater, Delaware Online reported Tuesday.
This is the university's first commencement speaker who is also a current president.
"(Biden's) commitment to a lifetime of public service is an inspiring example for our graduates, as well as all our students and alumni, of what they can accomplish with a UD education," University President Dennis Assanis stated.
Biden received a bachelor's degree from the University of Delaware in 1965. He graduated with a double major in history and political science and set his sights on law school, according to the University of Delaware Messenger. He earned a law degree from Syracuse University in 1968.
The speech will be his fifth time speaking at the university's commencement. He last addressed the graduating class in 2014 as vice president.
MORE: Only one conservative commencement speaker found among nation's top-ranked universities in 2021
University spokesperson Andrew Boyle Tippett said participants should expect "heightened security," the article stated. Secret service members will likely collaborate with University of Delaware campus police to ensure safety.
The article concludes, "The ceremony to honor this year's 4,000-student [University of Delaware] graduating class is slated to start at 9:30 a.m. at Delaware Stadium on May 28. The event will also be livestreamed."
MORE: Joe Biden says he is 'unlikely' to cancel student loans through executive order
IMAGE: Gage Skidmore/Wikimedia Commons
Like The College Fix on Facebook / Follow us on Twitter