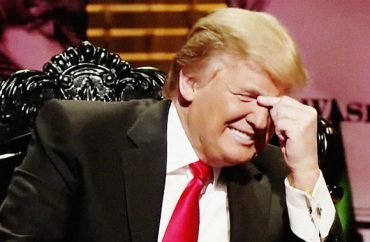 Columbia wants to train up journalists to fight President Trump's 'twisted facts'
One of the nation's most prestigious journalism schools is attempting to drum up business by lambasting the Trump administration.
"President Trump disseminates lies, twisted facts, and changes in policy in real time through his Twitter account," writes Columbia Journalism School's Giannina Segnini, director of the school's Master of Science in Data Journalism program.
"His advisors," she continues, "send contradictory messages on sensitive national topics and change policies at the last minute, surprising even Cabinet members. Federal data vanishes from the 'thin cloud' on matters such as climate change and the environment."
Comparing the modern era of investigative journalism to that of "the Watergate days," Segnini claims that Columbia's new data journalism program "will advance data journalism education and contribute to building the next generation of newsroom leaders."
Journalists, Segnini says, can only go so far with sources like the ones that have delivered "explosive revelations" regarding "Trump's persona, his campaign, his business deals, and personal relationship." A journalist who is "exclusively dependent on source leaks," she argues, "might be missing the full story."
"Data can help a reporter fill in the missing pieces," Segnini argues, citing a USA Today analysis of several thousand lawsuits involving Donald Trump. "The data not only exposes how litigious Trump is," she claims, "it gives us an insight into why he ended up in court—as a plaintiff or as a defendant—and the trends and results of those legal cases."

Read Columbia's anti-Trump graduate program pitch here.
MORE: 'Trump must hang' professor is relieved of fall teaching duties
MORE: Professor assures Harvard she only compares Trump to Hitler outside of class
Like The College Fix on Facebook / Follow us on Twitter
(h/t Forbes)