UPDATED
A growing chorus is calling for some sort of discipline measure against a professor who said on his personal Facebook page that all Republicans are "racist scum" and additional comments that appeared to support violence against the GOP.
Assistant Professor Bart Knijnenburg, who makes nearly $100,000 annually teaching human-centered computing at the public university, had posted earlier this month that "All Trump supporters, nay, all Republicans, are racist scum."
He added: "All Republicans? Yes. Your complacency made this happen. Pick a side: denounce your affiliation or admit you're a racist."
Additional comments Knijnenburg made on Facebook likened Trump voters to the KKK and said: "I admire anyone who stands up against white supremacy. Violent or non-violent. This needs to stop, by any means necessary. #PunchNazis."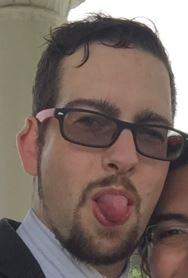 Knijnenburg (pictured) has not apologized since his comments were publicized. The College Fix reached out to him for a comment but received no response.
Shock and concern among Clemson University students and alumni prompted President James Clements and Faculty Senate President Amy Lawton-Rauh to allude to Professor Knijnenburg's remarks in an email Aug. 25 to the campus community.
While not citing Knijnenburg by name, the email stated in part that "expressions of hatred or violence have no place in our campus dialogue."
"No matter how strongly members of our community may disagree on a subject, we simply must be able to elevate our conversation to a point where we can respectfully and intelligently debate the issues we face," they continued.
But some believe that a more immediate and condemning response is needed.
South Carolina state Sen. Katrina Shealy said "I think they need to fire him, and the state of South Carolina needs to cut off funding for Clemson until they get rid of him," reports Fits News.
Some students at Clemson also have concerns.
"It's disappointing to see a Clemson professor contribute to the divisiveness plaguing the nation right now. We have the opportunity to improve things and keep campus a welcoming place for all. Professor Knijnenburg clearly isn't interested in that," Alex Cullen, a genetics major at Clemson University, told The College Fix.
And Clemson alum Paul Gilbert told The College Fix in an email that if Knijnenburg is not terminated, he plans to "box up my diplomas and return them to the university."
"After all," he added, "why would I want to see constant reminders of a university that employs people who believe me to be 'racist scum' and who wish violence against me because of my conservative political beliefs?"
Outside observers have shared similar sentiments.
In an opinion piece for The Washington Times, Cheryl Chumley argued that "these are the type of situations that call for swift and harsh response."
"Think about it: If this professor were a Republican attacking Barack Obama, Obama voters and Democratic Party members in such manner, would the outcry go unpunished? Likely not," she wrote. "The fact this professor is not only allowed to continue to teach, but pretty much protected by his higher-ups — vicious rhetoric, be danged — only shows how far left America's places of higher learning have leaned of late."
But some individual rights proponents warns it's a slippery slope to fire or censure professors for their words, and can backfire on both conservative and liberal-minded professors.
A similar situation unfolded this week in which University of Tampa Professor Ken Storey resigned after he suggested in a tweet that Hurricane Harvey was "instant karma" for Texas voting Republican in the presidential election, causing an uproar and backlash from observers.
"We are concerned by this potential threat to freedom of expression and are investigating this dismissal," FIRE's Ari Cohn stated. "While the University of Tampa is a private institution, it promises its faculty freedom of expression. Private institutions cannot make promises to students and faculty only to abandon them when convenient."
Editor's note: A previous version of this article stated Storey was fired, based on numerous reports, but the University of Tampa released a statement Aug. 31 saying: "The University of Tampa has accepted Kenneth Storey's resignation, and he has been relieved of his duties."
Like The College Fix on Facebook / Follow us on Twitter