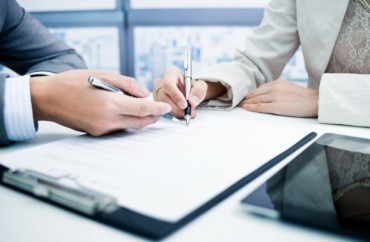 UPDATED
Fifty-four members of Princeton University's faculty signed a petition Friday supporting the college's so-called "Black Justice League," noting that "[black students] all too often find themselves on the margins of this University."
The petition was drafted by a dozen members of the African American Studies department and sent off to President Christopher Eisgruber, Dean Jill Dolan, and members of the University Board of Trustees.
Perhaps notable is that the faculty signatures "come from a number of departments and programs across the arts and humanities, social sciences and natural sciences."
However, "no faculty member from the School of Engineering and Applied Science or the School of Architecture signed the letter," the Daily Princetonian reports.
The letter states, in part, that
Our students are no longer quiet. They have forced all of us to confront the urgency of the moment. Princeton's deliberate pace at reform often presupposes the sacrifice of those who must endure until we actually change. It's a costly wager. These students refuse to wait. They have forced the conversation and now we must act. We stand with them as they struggle with the racist legacy of Woodrow Wilson and its impact on this campus. We stand with them as they work to make Princeton a more inclusive community. And we stand with them as they seek an education that is consonant with the vast diversity of our nation and this world.

We believe we have an opportunity to model something for the nation as we stand with our students. We urge you to seize this opportunity. We urge you to see and hear them.  As they chanted:

We here
We been here
We ain't leaving.
The D.P. notes that Robert George, a politics professor, had his name added to the petition without his consent.
Labeling it "the most underhanded tactic I have encountered in thirty-one years in academic life," George responded on Facebook that he "did not sign or even see the petition."
"Had I seen it, I certainly would not have signed it."
A commenter at the D.P. article points out that the 54 signatories comprise only about four percent of the 1,221 faculty members at the school.
CLARIFICATION: The Daily Princetonian reported on Saturday that 54 faculty members had signed the letter when it was published Friday. When this post was published Sunday, more faculty had joined onto the letter. The article has been amended to clarify the 54 signatures were as of Friday.
RELATED: Princeton University president: Woodrow Wilson mural should be removed.
Like The College Fix on Facebook / Follow us on Twitter
IMAGE: Shutterstock