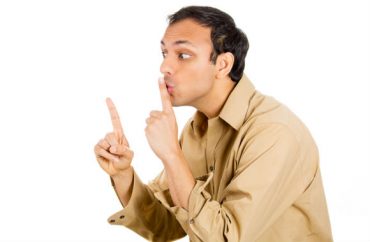 Swift to condemn, slow to respond
Princeton University officials have ignored numerous requests for comment in the past three weeks about a noose found on campus in June.
Three months after Vice President for Campus Life Rochelle Calhoun denounced the noose as "appalling," "racist" and "harmful," the Ivy League college has remained silent when asked for photos of the noose, copies of the incident report and an update on the investigation.
The College Fix also asked if the school had considered the possibility that the noose, found at a construction site on campus, could have just been a rope.
Calhoun did not respond to two emails sent in the past three weeks that asked for an update on the investigation and if she would release a statement if the noose turned out to not be a targeted act of hate.
The Department of Public Safety also ignored emails and gave The Fix the run-around in a phone call. During the phone call on September 8, DPS promised to provide information but told The Fix that it first must go through the news media team. It is tasked with the noose investigation, according to campus paper The Daily Princetonian.
After calling the number provided by the department, a news media staffer told The Fix to email the office instead. Emails sent on September 8 and September 13 were ignored by the news media office.
The College Fix called DPS on September 15 and a staffer transferred The Fix to a media voicemail. The Fix emailed the media relations team again on September 15 as directed by the automatic phone message.
The Office of Communications proved no more helpful and similarly avoided multiple emails.
Quick to rally, slow to answer
Meanwhile, the Office of Religious Life, which quickly condemned the incident and organized a rally against "symbols of white supremacist violence and hatred," remained silent when asked for comment.
The College Fix twice emailed Alison Boden, the dean of religious life, for comment on the situation. The Fix asked her if she could provide a photo of the noose, if she believed the noose could just be a rope and if her office would release a statement if the investigation found the noose was not a targeted act of hate.
Boden's spokesperson, Erica Harris, similarly ignored two emails from The College Fix.
The Daily Princetonian has not written any further follow-up articles and there are no publicly available statements on the issue from the university since June.
MORE: Hoax? Emory University won't share race of graffiti suspect
IMAGE: Pathdoc/Shutterstock.com
Like The College Fix on Facebook / Follow us on Twitter