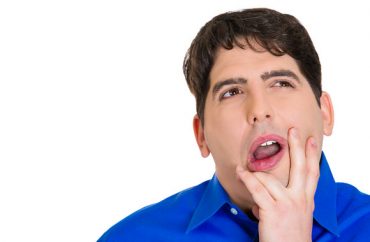 Princeton University, along with The NAACP of Trenton, New Jersey, will be hosting a gathering today, June 27, regarding an alleged noose discovered at a campus construction site a little over a week ago.
According to The Daily Princetonian, a contractor at the "only accessible to authorized personnel" site found the "noose," and the university immediately "engaged" the contracting company after it was reported.
In a campus-wide email, Vice President for Campus Life Rochelle Calhoun said "Princeton vehemently deplores this appalling act of hate — the University has zero-tolerance for racist and harmful actions such as this. Such actions do not represent the bedrock values shared across our community."
Calhoun did not mention where the "noose" was discovered.
In a Facebook post, the Princeton Office of Religious Life noted today's event is dubbed "Gathering to Overcome Symbols of Hate with Love and Faith" which will "bring together people of faith and good will to strongly reject such symbols of white supremacist violence and hatred."
"We believe the best way to pro-actively and nonviolently counter such hate is to overcome it with expressions of love affirming diversity and the equality of all people, through a coming together of what Dr. King called the Beloved Community," the post reads.
MORE: Investigation clears school teachers suspended for 'noose' photo
Recently, a hangman's noose was discovered on Princeton University's campus. We believe the best way to counter such hate is to overcome it with expressions of love affirming diversity and the equality of all. Join us June 27 from 2:00-4:00 PM on Firestone Plaza (PU campus). pic.twitter.com/9UZRMd5iJ6

— Nassau Church (@NassauChurch) June 24, 2021
Princeton's Department of Public Safety is currently investigating the matter. The College Fix asked the department for an update, but did not receive a response.
The Princeton situation is remarkably similar to that which occurred at Johns Hopkins University last year, and was recently concluded without resolution. After an alleged noose was found at a JHU construction site, little details were offered and the FBI even got involved. JHU President Ronald Daniels had declared that "such racist imagery [is] horrifying and repugnant and a direct threat to the Black community" and "have no place in our society."
The fact that the JHU and Princeton "nooses" were found on construction sites should have led to questions of whether the objects actually were what officials believed. For instance, at a Central Connecticut State University construction site recently, reports of a "noose" turned out to be a loop of steel cable on a crane. (School officials nonetheless apologized and promised to take down the cable as soon as possible.)
Several weeks ago at Penn State, two black university professors reported a "noose" in the backyard of their home which they said was placed there "deliberately" to "harass them." It turned out to be part of their neighbor's swing set.
MORE: 8 times 'nooses' on campus turned out to be hate crime hoaxes
IMAGE: pathdoc / Shutterstock.com
Like The College Fix on Facebook / Follow us on Twitter