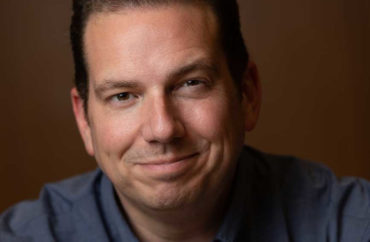 The administration at Princeton University isn't answering questions about whether it has plans to investigate a prominent professor who has been accused of plagiarizing passages for both his doctoral dissertation and a 2015 book.
Kevin Kruse, a professor of history at Princeton, was accused of plagiarism by historian Phillip Magness, who found multiple instances where Kruse used the work of others without attribution.
Kruse has earned the title of "History's Attack Dog" from The Chronicle of Higher Education and has been openly critical of others who have committed plagiarism. He currently has over a half a million followers on Twitter, where he frequently expresses progressive political views.
In an article in Reason, Magness wrote that Kruse's doctoral dissertation includes passages that display "uncanny similarities" to a 1996 book by retired Georgia Tech historian Ronald H. Bayor.
Magness pointed to a section on why Atlanta was chosen as a subject of study by Kruse as almost a word-for-word copy of the reasons Bayor gave in his book. Further, Magness noted a list of famous African-American Atlanta residents appears to be lifted with only minor changes.
In his book, Baylor concludes: "While Atlanta, like any other city, is unique in certain ways, I do not believe Atlanta is unique in regard to the impact of race."
Kruse's conclusion similarly states: "While Atlanta, like any other city, is unique in certain ways, I do not believe it is unique in regard to its struggles over race and rights."
Kruse declined to respond to a number of questions sent to him by The College Fix for this article.
Princeton students are forced to adhere to an honor system that ensures they confirm "this paper represents my own work in accordance with University regulations."
Kruse has said the similarity in text simply amounts to an oversight and the lack of attribution "surprised" him.
"While I indicated my intellectual debts to Prof. Bayor elsewhere in the text, endnotes and bibliography of the dissertation, I was surprised to see that there was an instance in the introduction in which I failed to do so properly," Kruse told The Daily Princetonian.
Princeton spokesperson Michael Hotchkiss declined multiple requests by The College Fix to comment on whether the school would be investigating Kruse, but he has provided a statement to the school paper.
"The University is committed to the highest ethical and scholarly standards, and thus takes allegations of research misconduct very seriously," Hotchkiss told the Princetonian. "We are carefully reviewing the concerns that have been shared with the University, and will handle them in accordance with University policy," Hotchkiss said.
Bayor himself has backed Kruse in the dispute, arguing that the attacks have been politically motivated.
"I don't approve of politically motivated attacks on good scholarship whether it comes from the right or left, and I believe this scrutiny of Kruse's work is just that," he told the school paper. "There is not a story here."
Magness, who works for the libertarian American Institute for Economic Research, has been a frequent critic of Kruse's scholarship.
"Rather than engage with the evidence of academic misconduct, their primary tack consists of redirecting their ire onto my motives for bringing that evidence to light," Magness has written at his personal website. "Tellingly, none of Kruse's defenders dispute the evidence as presented, although they do try to downplay its severity," he wrote.
Magness said that when he uncovered the initial cases of alleged plagiarism, he contacted the school but never received a response. He said he only heard back from Princeton after he went public with his findings.
"I received a response a few days after my Reason article was published," he told the Princetonian, "indicating that they had begun an investigation. I have since provided the [U]niversity with details regarding additional textual irregularities as they have come to light."
The university told the paper that nobody in the administration answered Magness' email because nobody saw it.
"On December 6, 2021, Phillip Magness sent a message to a generic email address monitored by the Office of the Dean of the Faculty," Hotchkiss said. "The email was overlooked, and the appropriate University officials did not learn of his allegations until this month," said Hotchkiss in June.
At the same time the school has avoided investigating Kruse, it terminated Professor Joshua Katz, who criticized black terrorism in a column run at the conservative site Quillette.
The school said Katz was being fired for an inappropriate relationship with an undergraduate student 15 years ago — but he had already been disciplined for the incident — and the furor over his own job status only flared up after his controversial column ran.
Magness wrote that whether professors are held accountable depends on their ideology.
"In a curious development for the history profession, the definition of plagiarism now appears to shift as a matter of political convenience," he wrote.
"At least in the mind of some historians, the time-honored practice of carefully scrutinizing texts and sources no longer applies when it reveals embarrassing patterns in the work of an ideological ally."
MORE: He questioned the accuracy of the '1619 Project.' A history professor responded with 'your mom.'
IMAGE: Kevin Kruse
Like The College Fix on Facebook / Follow us on Twitter