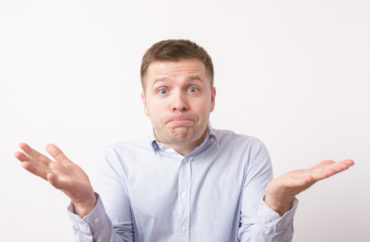 Princeton University has adopted a new policy whereby it will do less business with companies owned by straight white men.
According to the "Supplier Diversity Action Plan," more university interaction with businesses run by minorities, women, veterans and members of the LGBTQ+ community is "mutually beneficial," "fosters competition" and "generates considerable value."
Princeton defines "diverse-owned businesses" as those that are at least 51% owned by the demographics noted. A university press release notes these businesses run the gamut from construction to computing.
The "multi-year plan" will further efforts already underway by Princeton's Office of Finance and Treasury. Vice President for Finance Jim Matteo said "These actions not only strengthen the University but also the communities with whom we do business."
Despite Princeton increasing spending on minority firms by over $46 million over the last five years, such businesses only account for nine percent of the university's total purchases.
Wintersession and Campus Engagement Director Judy Jarvis said those employed by the university must be "proactive" in seeking out diverse companies. Jarvis noted she hired Isometric, owned by two (minority) Princeton alumni, to design a new Wintersession "visual identity, website, [and] online exhibit."
MORE: The diversity bureaucracy is coming for your athletic dept.
Regarding Princeton's new effort, Isometric's Waqas Jawaid said "Justice can only happen if we understand the ways that the playing field is not level and take active steps toward how we can change that condition." Jawaid's partner Andy Chen added that there are many small businesses who haven't worked with universities before, so institutions like Princeton should "go out to identify and encourage them."
The plan does not dictate who should be hired, but rather gives guidance that departments and offices should use when hiring outside companies. [Director of Procurement Services Mohamed] Ela explained that University departments are required to engage in a competitive bid process for all purchases over $10,000, and competitive bids are recommended for purchases or contracts of lesser value.

"Obtaining competitive bids and proposals from multiple suppliers opens the door for prospective firms to register their interest and demonstrate their capability," Ela said.

The Office of Finance and Treasury is hosting information sessions and trainings for University employees on how to encourage supplier diversity within their own departments. The office also is hiring a new supplier diversity manager to support these efforts on campus and to help build relationships with new business partners.

Deputy Chief Information Officer Carol Kondrach said expanding access and encouraging competition is key to making a significant impact on diversity, equity and inclusion. "In terms of Princeton's institutional values and leadership, we also have an interest in working with businesses who are similarly committed to diversity and inclusion," she added.
According to the Action Plan, Princeton currently uses competitive bidding for only one-third to one-half of its purchases. The fact that (usually) a greater percentage comes via a non-competitive bid-waiver process "disproportionately affects diverse suppliers."
Read the full press release and Supplier Diversity Action Plan.
MORE: New GMU diversity hiring practice encourages selecting for skin color over qualifications
IMAGE: Koldunova Anna / Shutterstock.com
Like The College Fix on Facebook / Follow us on Twitter