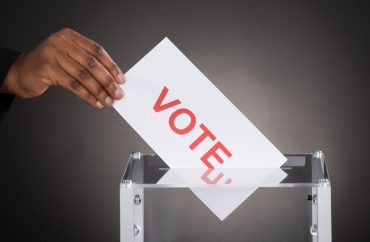 Voter fraud, anyone? Princeton University Professor Andrew Appel has shown just how easy it is to rig the election.
Step one? By a Sequoia AVC Advantage for $82 bucks online. It's an electronic voting machine used in Louisiana, New Jersey, Virginia and Pennsylvania.
Step two: Employee an egghead grad student who can pick the machine's lock quickly and swap out its ROM chips with modified firmware that "could throw off the machine's results, subtly altering the tally of votes, never to betray a hint to the voter," Politico reports, noting the whole process took seven minutes, adding:
The Princeton group has a simple message: That the machines that Americans use at the polls are less secure than the iPhones they use to navigate their way there. They've seen the skeletons of code inside electronic voting's digital closet, and they've mastered the equipment's vulnerabilities perhaps better than anyone (a contention the voting machine companies contest, of course). They insist the elections could be vulnerable at myriad strike points, among them the software that aggregates the precinct vote totals, and the voter registration rolls that are increasingly digitized. But the threat, the cyber experts say, starts with the machines that tally the votes and crucially keep a record of them—or, in some cases, don't.
Like The College Fix on Facebook / Follow us on Twitter