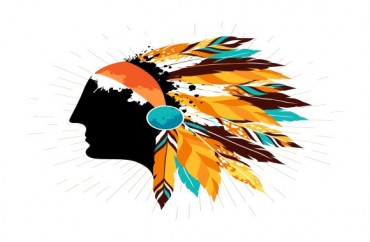 'We knew this was something we had to respond to immediately'
A university student government has ceased its professional relationship with a menstrual product supplier due to the company's alleged acts of "appropriation cultures."
Brown University's Undergraduate Council of Students recently voted to end its purchase of feminine hygiene products from the company "Tampon Tribe," due to "indigenous and Native American[ students]" who claim that the company "affected them really deeply" due to both "the name…[and] some of the branding as well," reports The Brown Daily Herald.
The student government opted to begin purchasing tampons and pads from a company known as "Boxed" instead.
One member of the council, Chelse-Amoy Steele, said she and another member, Naveen Srinivasan, "had concerns about Tampon Tribe's name over the summer when they first considered the company." However, she claims that those fears were allayed when an official at Tampon Tribe "assured them that there were leaders in the company that held Afro-diasporic and indigenous identities."
Steele told the council that it was "able to reclaim funding from Tampon Tribe," and that distribution of the hygiene products will continue as before.
"I really wish we were able to dive in more to the branding of the company and to the PR they've been doing on social media," Steele told The Herald. "Had we done that earlier, we would have made different decisions."

The group then had a conversation about the effects of President Trump's move to end DACA on students.

General body members expressed concern at the effects on students, but members also sought more clarification as to what the University is doing to address the issue.
Tampon Tribe bills itself as "a team of international women who all call SoCal home. We're passionate about eliminating all of the crap that's in everyday tampons and pads and bringing you delightfully organic products that don't cost the earth."
MORE: University of Wisconsin-Madison offers free tampons in men's bathrooms
IMAGE: Shutterstock
Like The College Fix on Facebook / Follow us on Twitter