The principal of a Pennsylvania elementary school was fired earlier this year allegedly for making politically conservative posts to her personal Facebook account.
In a Thanksgiving Day post on the Facebook account "No Left Turn in Education," Amy Sacks says the Perkiomen Valley School District and Superintendent Barbara Russell "decided that the First Amendment Freedom of Speech has no place in public schools and that teachers and administrators are unfit to serve if they hold and express political beliefs that are right of center."
Sacks' attorneys note in a press release that Sacks is a 20-year veteran educator who attended Perkiomen schools as a student, and under her leadership Evergreen Elementary School was ranked in the state's top 15 schools.
However, in July Sacks was "mysteriously removed" as Evergreen principal "with little explanation." The attorneys contend Superintendent Russell canned Sacks because she found the principal's posts "offensive."
At no point was Amy advised to get counsel, nor was she informed of her rights; instead she was viciously threatened with career ruination if she tried to contest anything happening. On July 13, 2020, the Board approved Amy's termination, absurdly and Orwellianly recharacterizing it as a "resignation" to hide what they had done […]

This conduct was wildly illegal. Amy has a near absolute right to free speech on her private Facebook account. Furthermore, before any action can be taken against a public employee, Due Process requires that the school provide her notice of the charges against her. This was never done—because PVSD knew that her termination was baseless.
Samples of Sacks' "offensive posts" are here (also see below), and the official lawsuit is here. The latter alleges First Amendment free speech and political association retaliation, as well as violations of 14th Amendment due process.
The lawsuit further claims Russell told Sacks her posts had offended one parent who made it known to the district. The superintendent also allegedly informed Sacks that her termination was because her posts were "offensive, unacceptable, and unprofessional," and because she believed Sacks to be "racist."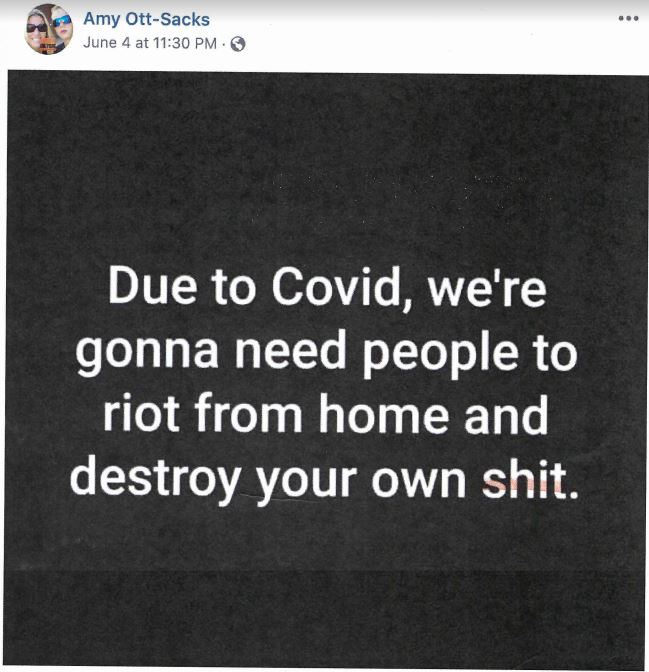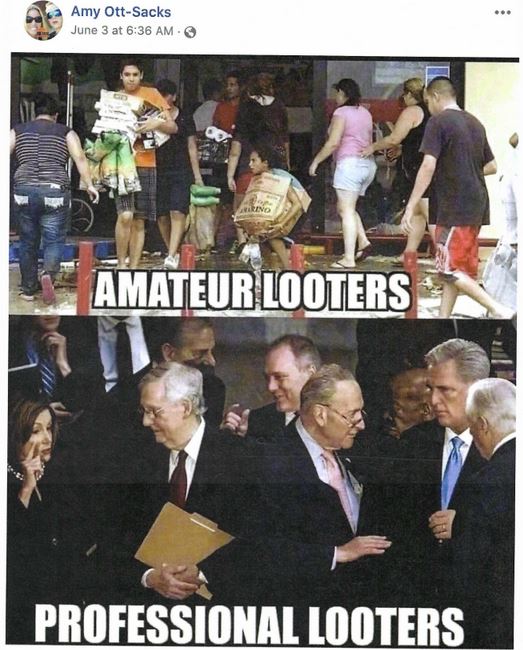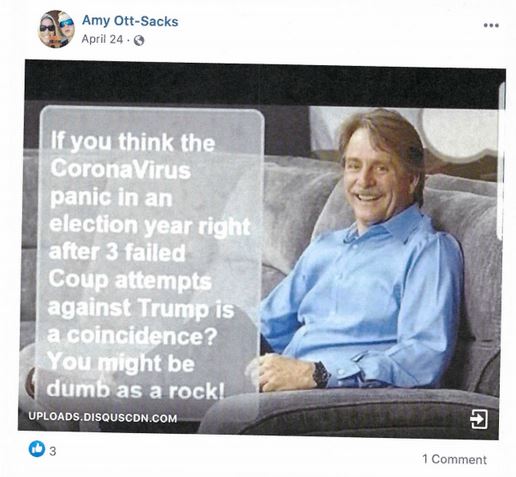 The College Fix reached out to Superintendent Russell for comment, but did not receive a response. The Fix will update this story as news becomes available.
Read the No Left Turn in Education post, press release, and full lawsuit.
MORE: District fires principal who questioned 'coercive' Black Lives Matter measures
MORE: Music teacher sues principals for calling her choice of music 'racist'
IMAGES: Maksim Kabakou / Shutterstock.com; Amy Sacks via No Left Turn in Education
Like The College Fix on Facebook / Follow us on Twitter