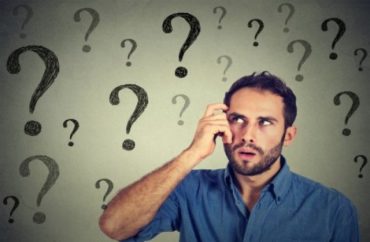 A Florida high school principal who had teachers do his son's math homework, pressured teachers to alter grades, and charged students money to attend school-hours functions has been allowed to maintain employment within his district.
An investigation also determined that Lake Worth High School's George Lockhart had submitted phony reports which concealed the in-school "fundraising" efforts, and at times did not submit any official reports regarding student suspensions.
Superintendent Robert Avossa said that Lockhart "misused (his) position and authority" and "compromised the integrity of the district," according to a report in the Palm Beach Post.
But the principal won't be fired.
"Mr. Lockhart made some real mistakes in decision-making and lapses of judgment with his leadership on campus," Avossa added. "But I always have to take the totality of the matter and press the bad decisions against a 27-year run where he was contributing in a very positive way."
Uh huh.
Lockhart, 52, a veteran administrator who had led Lake Worth High since 2011, declined to comment. His attorney called Avossa's handling of the case "very fair" and said Lockhart's missteps happened "without any improper intent." …

The probe revealed that Lockhart had asked three teachers at his school to complete math assignments for his son during the 2014-15 school year. His son, a middle school student at the time, was taking an online algebra course.

Lockhart initially denied giving the teachers his son's online username and password, but the teachers admitted to receiving login information from him in order to access his son's assigned work and complete it themselves.

In at least one case, a teacher completed a quiz for Lockhart's son, investigative records show.

Lockhart insisted that he asked his teachers to do the assignments so he would have a better idea of how to tutor his son at home.

But the investigation showed that in some cases the completed assignments were submitted online within minutes of the teachers emailing them to Lockhart. …

Investigators also concluded that Lockhart created "an intimidating environment" at the school, one in which teachers "experienced consistent pressure regarding their grading practices."

Several teachers told investigators that Lockhart had summoned them into his office at various points to ask why certain students had received low grades.

In some cases, they said, he was concerned about students receiving D's and F's. In other cases, he wondered why students with straight A's were earning just a B in a particular teacher's class.

"He handed me, along with other teachers present in his office, particular students' grades and requested grade changes," science teacher Gary Habib told investigators.
Lockhart claims "it was part of his job as principal to make sure teachers were grading fairly and giving students opportunities to succeed." This much is true — any principal should make sure teachers' grading procedures are fair.
But you do that by investigating how teachers give grades, not, as Lockhart did in one reported case, by tossing a kid's report card on the table after telling a teacher his was the only "B" on a kid's otherwise straight-"A" report … and then pressuring him to change it to an "A."
As for Lockhart's ultimate fate, the "totality of the matter" which Superintendent Avossa had mentioned means the principal will remain employed: He was transferred to a managerial position in the district's charter school office.
MORE: Assistant principal caught on video screaming at teen pro-life activists
MORE: HS principal bans longtime sports cheer of 'White!' due to 'social climate' in the country
Like The College Fix on Facebook / Follow us on Twitter
IMAGE: Shutterstock