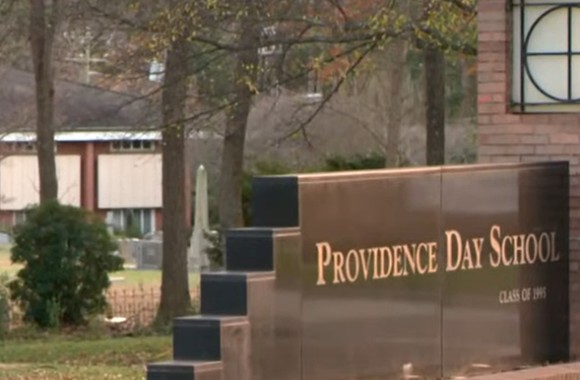 In trying to promote antiracism, school called racist by mother of black student
A private K-12 school in Charlotte found itself facing accusations of racism from the parent of a student after trying to teach students about racial issues.
The New York Times reported:
When the mother of a Black ninth grader at a private school in Charlotte, N.C., learned last month that his English class was going to be studying August Wilson's "Fences," an acclaimed play examining racism in 1950s America, she complained to the school.
August Wilson was a bi-racial playwright (his dad was white and his mom was black) who wrote a series of plays "exploring a decade of African American history," according to the Kennedy Center.
The story shows the problems that schools, particularly those that are majority white, will face when trying to talk about racial topics. There is a Catch-22 scenario — if a school does not talk about race, it will be accused of not being anti-racist. If the school does talk about race topics, it will likely be accused of being too white to understand racism.
Providence Day School learned this lesson the hard way. The school had released a statement with a promise to fight racism, instruct faculty on how to be an anti-racist and ensure the curriculum addresses the "experience of marginalized and oppressed groups." (For what it's worth, tuition at the school starts at $20,000 for kindergarten and escalates to nearly $30,000 for high school).
MORE: Anonymous Instagram account collects alleged stories of racism at private schools
The paper reported that Leigh Dyer, a school spokesperson, "said the school had introduced the study of 'Fences' in 2017 in response to Black parents who wanted more lessons addressing race." The play from the first page uses the "n-word."
Providence Day told parents in early November that students would not say the racial slur while reading and that part of the lesson would include "considering the word itself and some of its more nuanced aspects of meaning."
But one parent complained. Loudly.
According to the Times:
Faith Fox, a lawyer and single mother, said in an interview that she imagined her son's mostly white class at the Providence Day School reading the dialogue out loud. She said her main concern was that the themes were too mature for the group and would foster stereotypes about Black families.
The newspaper reported that the school and Fox worked out an arrangement so her son could participate in an "alternate lesson" instead.
What did that get administrators?
"Ms. Fox's disagreement escalated. She took it to a parents' Facebook group, and later fired off an email that school officials said was a personal attack on a faculty member," the paper reported.
The controversy, as well as Fox's history of creating a "toxic" environment, led to the administration's decision to rescind enrollment for Fox's son, Jamel. The paper's headline says the school "expelled" Jamel, but the private school called it a "termination of enrollment."
Dyer told the Times that Fox had made "multiple personal attacks against a person of color in our school administration, causing that person to feel bullied, harassed and unsafe."
The school released a copy of a message sent to parents that described further harassment from Fox.
It accused Fox of a "pattern of bullying and harassment of a Black female administrator." The school said that Fox called Nadia Johnson, the school's diversity director, a "disgrace" and said Johnson had "fail[ed] miserably."
— Providence Day (@ProvidenceDay) December 15, 2020
Curiously, black faculty members at the school defended the teaching of the play.
"After Jamel's expulsion, a letter signed by 'concerned Black faculty members' was sent to parents of the four other students who had complained, arguing the literary merits of 'Fences,'" the paper reported.
The letter noted that "great African-American writers do not create perfect Black characters when they are trying to show the 'damaging legacy of racism.'"
MORE: College music department pledges to remove 'systemic racism' from its curriculum
IMAGE: WCNC/YouTube
Like The College Fix on Facebook / Follow us on Twitter