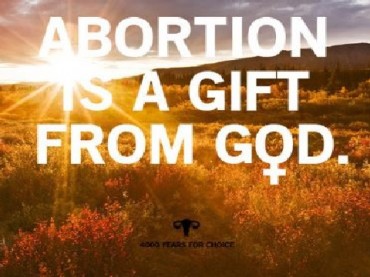 Loyola University Chicago has invited a vocally pro-choice journalist to be the keynote speaker for its Martin Luther King Jr. Day observance, prompting concern and criticism among many Catholics.
Touré Neblett, the controversial co-host of "The Cycle" on MSNBC who thanked God on air for abortion, will headline the Catholic, Jesuit university's MLK event on Wednesday, and despite some condemnation lobbed at the choice, campus officials stand behind it.
"We welcome and foster an open exchange of ideas and encourage debate and sharing differing views and opinions to advance education," university spokesman Steve Christensen said in an email to The College Fix. "We believe that discussion around difficult and complex issues results in deeper critical thinking skills and well-rounded citizens. Exploring complex issues with many different perspectives is a mark of strength and vitality and we do not shy away from discussing controversial topics."
Neblett, who goes by the name "Touré," was brought to the campus by the university's Department of Student Diversity and Multicultural Affairs. He talk is titled "How Racism Functions Today."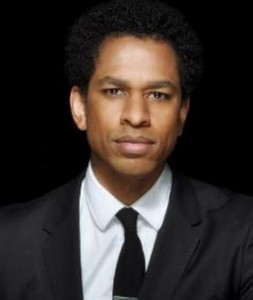 "College campuses are an ideal place to dialogue about complex issues that need to be addressed in a holistic way," Christensen said. "At Loyola, our students demand such conversation as a way to problem solve and work toward social justice. As the 2015 Martin Luther King Jr. Celebration speaker, Touré will share his perspective based on his personal and professional experiences."
Touré made headlines in January 2013, the 40th anniversary of Roe v. Wade, when he publicly praised abortion on his television show.
"I knew that pregnant woman and I were not going to be able to form a lasting family," he said in the closing monologue, referring to his former girlfriend. "She decided it was best to have an abortion and days later she did, we did, and in some ways that choice saved my life."
"I thank God and country that when I fell into a bad situation, abortion was there to save me and keep me on a path toward building a strong family I have now – and I pray that safety net remains in place," he closed with.
That is not the only controversial thing he has said on MSNBC. He has also admitted to being an occasional marijuana user and a 9/11 truther, reports Newsbusters.
And The Daily Caller has reported that Touré founded a "militant, anti-white student newspaper" while attending Emory University from 1989 to 1992.
Touré's invitation to speak has raised concerns about Loyola's Catholic identity.
The Cardinal Newman Society, a conservative Catholic watchdog site, has reported on the scheduled appearance. And Kathy Schiffer, a Catholic blogger on the multi-faith site Patheos, has called Loyola's Catholic identity into question over the choice, citing Pope John Paul II's apostolic constitution Ex Corde Ecclesiae, which is supposed to serve as a directive for Catholic universities. An apostolic constitution is the highest decree a Pope can promulgate within the Catholic Church.
"Among the requirements of Ex corde is that 'any official action or commitment of the university is to be in accord with its Catholic identity,' " she writes. "So why, then, is a pro-abortion speaker given a voice on this Catholic campus?"
Loyola has been at the center of a number of controversies in recent years.
The university has hosted an annual drag show for eight consecutive years and thisschool year chartered a pagan student club. In 2010 the school unsuccessfully tried to block Karl Rove from speaking on campus, and in 2013 the university hosted former Obama-administration advisor Van Jones for its MLK Day observance.
College Fix reporter Dominic Lynch is a student at Loyola University Chicago.
Like The College Fix on Facebook / Follow us on Twitter
IMAGE: Main, Heather Ault; Inside – university website screenshot