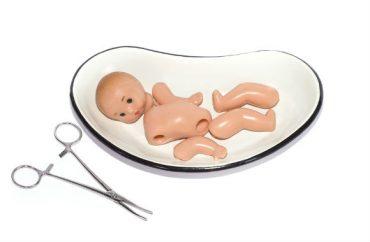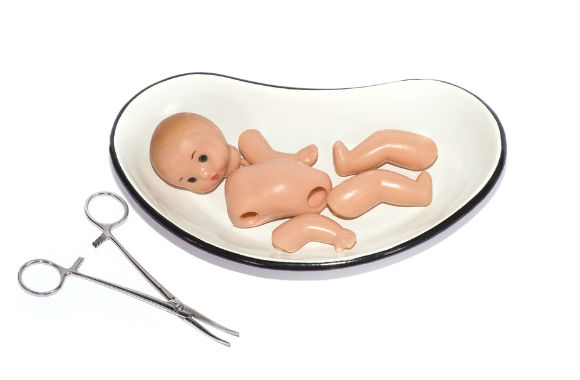 Activists at University of Alabama and across the country trying to improve abortion's reputation
The University of Alabama chapter of the pro-abortion Unite for Reproductive and Gender Equality recently took part in the national group's annual "Abortion Positive Tour," an activist effort to destigmatize abortion and garner support for the pro-choice movement among college students.
A member of the university's campus pro-life group, meanwhile, called for students to use "science, rather than emotions" when considering the fact that the unborn are fully human.
Unite for Reproductive and Gender Equality, a pro-choice organization based in Washington, D.C., runs a yearly "Abortion Positive Tour" in order to "educate students on abortion and reproductive rights" and "combat the stigma surrounding abortion." The student newspaper The Crimson White reported that the group's chapter at the University of Alabama participated in that "tour," in which they "walked around the Quad …talking with students and offering them a chance to sign a petition," the paper reported.
The College Fix tried repeatedly to get in touch with both the president and vice president of the Alabama chapter of URGE to learn more about their efforts. Neither responded to multiple emails. A representative of the group told The Fix via Facebook message that the heads of the group would get in touch with this reporter. Neither did.
A page on the group's website, referring to a prior "Abortion Positive Tour," said that the earlier program encompassed "5 states, 10 campuses, 85 student volunteers, 400 texts to support the EACH Woman Act, 2300 petition signatures in support of abortion coverage…and one giant vagina costume." The group's website, along with its social media accounts, does not appear to have promoted or covered the most recent tour.
"Being Abortion Positive means believing that abortion is a public good and should be affordable and accessible to whomever may find themselves in need of one," the site declares.
The Crimson reported that the group attempted to get students to sign a petition against Alabama Amendment 2. One of the functions of that amendment, if passed, would be "to ensure that the state constitution would not protect the right to an abortion or public funding for them."
Georgia Gallagher, the President of the pro-life group Bama Students for Life, told The Fix she strongly supports Amendment 2, in part because of its effect on defunding abortion facilities.
"Taxpayers should have a say in what types of organizations get their money, especially if it's an organization that explicitly goes against a person's moral or religious beliefs. This amendment will offer more freedom of speech and religion, and will benefit people all over the state," Gallagher said via email.
Gallagher told The Fix that students educated on abortion aren't as supportive of it. "Most college students assume the lie that when you're pregnant, you're pregnant with a clump of cells and that it isn't a human yet. But the truth of the matter is that the baby's heart begins to beat around 18 days after conception," she said.
"If more college students used science, rather than emotions, to understand the issue of abortion, they would find that it's almost impossible to truly be 'pro-choice'." Gallagher said. She told The Fix that her group provides "support for post-abortive women," in part by urging them to attend classes at a local pregnancy resource center. The group also suggests that abortive women attend "healing retreats" offered through Rachel's Vineyard, a national pro-life organization.
"The women in URGE wearing shirts like 'I love abortion' or using phrases like '#ShoutYourAbortion' are disrespecting women who regret their abortion and mourn the child they aborted," Gallagher said.
Unite for Reproductive and Gender Equality also works to educate people on other topics, including parenting, sex education, and healthcare for LGBTQ populations. One page on the group's website states: "URGE envisions a world where all people have agency over their bodies."
The organization says it is particularly dedicated to defending abortion rights for "marginalized" people and states it works to "fight like hell against the threats to abortion access."
MORE: These schools won't talk about how their student insurance plans cover abortion
MORE: University automatically enrolls international students in abortion-covering insurance
IMAGE: Olga Dobrikova / Shutterstock.com
Like The College Fix on Facebook / Follow us on Twitter