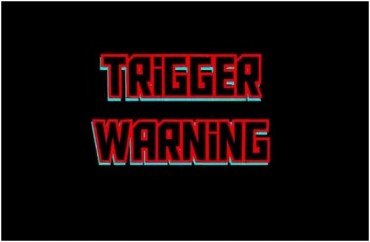 "This isn't free speech, this is hate speech."
A pro-life group which drove a vehicle around the University of Georgia campus on Monday to get its message across is being ripped for showing "graphic imagery" — and for upsetting students.
According to The Red & Black, the Center for Bio-Ethical Reform also set up a display at UGA's Tate Plaza complete with references to "Nazism, genocide and rape."
The CBR fights "to establish prenatal justice and the right to life for the preborn, the disabled, the infirm, the aged and all vulnerable peoples through education," according to its website.
Students upset with the group offered up typical "I'm love free speech, BUT–" in response to the displays.
UGA sophomore Adiyah Warner told CBR representatives "You don't know who is walking by, you don't know what type of triggers they have. Yes, you're entitled to your opinion, but I don't think this is the way to go about it."
Junior Claire Torak showed a deeper misunderstanding of the First Amendment by claiming free speech needs to "protect both sides." The fact that CBR was permitted on campus somehow signifies that UGA officials "don't care about our students of color, our female students, or our non-binary students or trans women," she said.
Last week, another anti-abortion group called Created Equal set up a similar display, and received comparable reactions.
Arianna Mbunwe of UGA's Unite for Gender and Reproductive Equity and Young Democrats of UGA said Created Equal was "spewing hate and misinformation," and that its methods are "very traumatic" for students.
"This isn't free speech, this is hate speech," Mbunwe continued. "I am all for free speech on college campuses everywhere, but this is just hate speech."
Pro-choice UGA students have offered similar protestations in the past; in 2014, they complained about the pro-life group Justice for All's "hateful speech": images of aborted late-term fetuses which could "psychologically harm" students.
Read the Red & Black articles.
MORE: U. Oklahoma department sponsors 'Abortion Access Is Love' event
MORE: Public university refused to hire professor because she opposes abortion
IMAGE: YouTube
Like The College Fix on Facebook / Follow us on Twitter