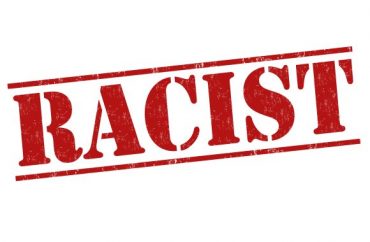 They trespass in the lab, break 'safety rules'
Less than two years after forming a union, Columbia University graduate students have threatened to cancel hundreds of core classes by authorizing a potential strike.
Some of their Ivy League peers want to exert similar authority by creating a Harvard Graduate Students Union affiliated with the United Auto Workers.
And they are playing the race and rape cards to do it, according to an organizer of the opposition effort.
Supporters of the unionization effort have claimed that "being against unionization is being against supporting minority students or addressing sexual harassment issues," Jae Hyeon Lee, a member of Against HGSU-UAW, wrote on the group's Facebook page last week.
The Ph.D. student has taken it upon himself to educate his fellow grad students by making a video interview series with Harvard officials that explains why a union is unnecessary.
Grad students will vote Wednesday and Thursday on whether to unionize. The effort narrowly failed in 2016: In a final count recently authorized by the National Labor Relations Board, 1,526 people voted against unionization and 1,396 in favor.
MORE: Georgetown refuses to recognize grad student union
A minority of students would make decisions for everyone
Against HGSU-UAW has been making its case on its Facebook page since just before the first attempt at unionization, in November 2016.
In a recent letter urging students to vote no, the group made five main points, starting with how much money will come out of grad students' pockets.
It claims they would pay a union fee of 1.44 percent, which would equal $500 a year for a union member earning a monthly stipend around $3,000. A union would also add "layers of bureaucracy" to the grad school experience, potentially affecting students' relationships with professors and advisers and other university matters.
The group alleged that union organizers "often trespassed into restricted areas such [as] labs with hazardous materials to campaign[,] disregarding and breaking safety rules." It said the "many adversarial emails" that students had received during the union push "will increase by many-folds [sic] if the union forms."
MORE: Columbia grad students whine about new $15 minimum wage
Against HGSU-UAW said unions have not stopped abuse and discrimination claims, citing lack of evidence that the UAW-affiliated union in the University of California System has made such a difference in more than 30 years.
The group warned that specific departments "will not have a clear voice" when represented by the union, making Harvard less democratic. Students who disagree with the union's advocacy "will be forced to support [it] through dues and association."
Ultimately union organizers have not made "a convincing case," spreading false claims about the efficacy of student unions, Against HGSU-UAW wrote.
The group warned on Facebook Saturday that Columbia students' recent strike authorization was made by less than half of their bargaining unit's members:
If the [Harvard] union forms due to a low voter turnout, then the same minority group could authorize strikes and approve contracts as long as the majority remains unengaged with the union.

MORE: Student union activists crash commencement, no known punishment
In Jae Hyeon Lee's Facebook post alleging that pro-union supporters are claiming the opposition effort opposes minorities and sexual-harassment prevention, the opposition leader said "some" pro-union supporters "have been misinterpreting and twisting the words on my blog."
He said they ignored the fact that many union opponents "belong to minority groups and have been victims of various abuses ourselves."
Lee denounced those who "prejudge other individuals based on their cynical worldviews" and share "unsubstantiated fear and hatred" toward students with different views: "I hope such behavior would simply stop."
Lee initially declined an interview request with The College Fix by email. In a Facebook message Friday, he said these claims by pro-union students were "related to me in private messages and it is something I experienced in person during panel discussions." He declined to share the messages.
Don't pay dues, get removed
Ahead of voting this week and mentioned in Against HGSU-UAW's recent letter, Lee made videos explaining the group's arguments in a different form.
In a video where Lee interviewed Paul Barreira, the Harvard director of health services goes in-depth about the Blue Cross-Blue Shield coverage in the student health plan and their option to keep their parents' health insurance.
MORE: Unions line up behind Harvard grad students
Students who have mental health problems can visit mental health services up to 40 times in a year and not have a co-pay for the first eight times they go seek help, according to Barreira. He said the plan, already used by around 90 percent of grad students, also covers hospitalizations, medical transports and certain specialty services.
Harvard's director of employee and labor relations, Paul Curran, told Lee that certain issues would be problematic for union negotiation under the National Labor Relations Act: the rights of international students dealing with immigration law, nondiscrimination and an inclusive campus environment.
Curran also said he wasn't sure how academic quality would be negotiated, and mentioned consequences for students who don't pay their union fees: They could be removed from their teaching appointment.
MORE: Harvard students say no to unionizing
IMAGE: Shutterstock
Like The College Fix on Facebook / Follow us on Twitter