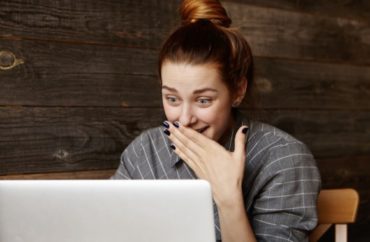 UPDATED
A University of Pennsylvania professor caused outrage last week after he used a Nazi phrase and salute in response to being interrupted in a virtual conference.
Robert Schuyler, who teaches anthropology, said "Sieg Heil" and thrust his arm up in a Nazi-style salute when University of York PhD candidate Liz Quinlan cut him off in an attempt to redirect the conversation.
As seen in the video, Quinlan tells Schuyler "this is not the place" to discuss how COVID-19 has affected membership of the Society for Historical Archaeology. The professor then exclaims "Excuse me, I have freedom of speech, and you're not going to tell this is not the place to bring this up!"
When Quinlan attempts to tell Schuyler she was "trying to utilize the position the SHA" gave here (presumably as moderator), Schuyler utters the offensive phrase and juts his arm up.
A visibly flustered Quinlan responds "Excuse me??"
Seconds later, a teary-eyed Quinlan says the incident shows the need for "access and inclusion" because a "senior researcher — male" had cut her off while she was "trying to finish her speech."
While Schuyler's actions were over-the-top hyperbolic and unnecessary, his intent seemed pretty clear — as noted by his freedom of speech reference.
The Daily Pennsylvanian reports that following the incident, Quinlan filed a complaint with the Society for Historical Archaeology and Register of Professional Archaeologists. She noted "she has dealt with interruptions in the past as a queer, disabled archaeologist, [but] this incident was especially demoralizing because she was an invited speaker at the conference."
"To not only be interrupted, but to be spoken to with such vitriol and anger by a senior researcher in my field is demoralizing, embarrassing, and deeply upsetting," Quinlan wrote. "The apparent inclusion of a Nazi salute and reference to a Nazi victory cry, whether done in jest or otherwise, is both enormously offensive and abhorrent."
According to her website, Quinlan is a "Marie Skłodowska-Curie Early Stage Researcher" with SeaChanges, and her "cross-disciplinary interests" include "Queer and Feminist archaeology," "Faunal analysis" and "Dogs, coffee, and science fiction movies."
The Penn Museum, of which Schuyler is associate curator-in-charge, condemned the professor's "reprehensible behavior and dangerous rhetoric." Anthropology Department Chair Kathleen Morrison said Schuyler's actions were "appalling" and added she doesn't think "it's healthy for him to be in contact with students."
Penn students started a petition calling for Schuyler's firing, alleging the prof engaged in antisemitic and racist behavior. Among several student opinions on the matter, one who had shared the incident on social media claimed Schuyler's actions "sort of legitimizes Nazis outside of the academy."
After University of North Carolina adjunct Kristina Killgrove tweeted the video, which included a warning about Schuyler's "tactics of harassment and intimidation," word of the incident spread quickly.
⚠️Content Warning: This video contains tactics of harassment and intimidation, as well as a Nazi gesture and language. (4/6) pic.twitter.com/OfgmioSXAf

— Dr. Kristina Killgrove (@DrKillgrove) January 9, 2021
Although the Penn administration has not yet commented on whether Schuyler will face any formal discipline, the professor said all he should suffer is being "yelled at." However, Anthropology Chairwoman Morrison said "We're not going to just let this go."
Schuyler also noted he "believes he owes Quinlan an apology."
UPDATE: The article was amended to include news about the anti-Schuyler petition, as well as a link to a recent DP article about Penn students' opinions on the matter.
MORE: Theology professor compares nun who spoke at RNC to Nazi
MORE: College Republicans suspended b/c someone said they practice 'Nazism'
IMAGE: WAYHOME studio/ Shutterstock.com
Like The College Fix on Facebook / Follow us on Twitter