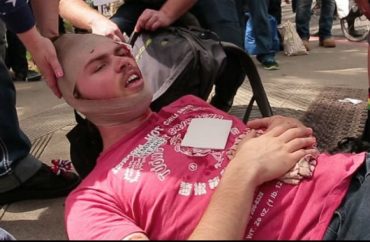 Eric Clanton disappeared after an online mob identified him as the masked antifa protester who bludgeoned a Donald Trump supporter with a bike lock at April 15's so-called Battle for Berkeley.
Now he's popped up again – in jail.
The former Diablo Valley College philosophy professor was booked into Berkeley city jail Wednesday night after he was arrested in Oakland, East Bay Times reports. The arrest charges are "use of firearm during felony ENH" (longer sentence available) and "ADW not firearm" (assault with a deadly weapon that's not a firearm).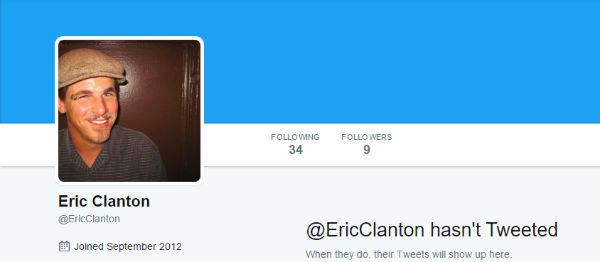 Clanton is being held on $200,000 bond.
It's not clear whether the bike-lock attack was the alleged assault with a deadly weapon, though the booking record says there was a warrant for Clanton's arrest, suggesting he was not caught in the act.
He is scheduled for arraignment tomorrow morning at the Wiley W. Manuel Courthouse.
The College Fix is requesting the full arrest report for Clanton.
MORE: Radical prof goes dark after mob calls him violent Berkeley thug
MORE: UC-Berkeley riot victim offers 'bounty' to ID attacker
Like The College Fix on Facebook / Follow us on Twitter
IMAGES: Shuttershot45/YouTube