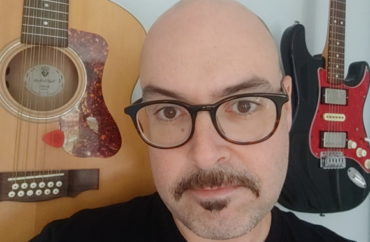 'Don't allow the left to wield DEI unopposed — conservative students should begin filing complaints for speech that attacks their identity categories'
A professor recently began to advance his idea on how to combat onerous progressive ideologies on campus, encouraging students to report professors who bash Christians, white people and conservatives to Diversity, Equity and Inclusion and Title IX offices for investigation.
Conservative students should file complaints for speech that attacks their identity – especially when it comes from a professor, said Adam Ellwanger, a professor of English at the University of Houston-Downtown, in a recent telephone interview with The College Fix.
"There is a perception that the DEI and Title IX offices exist just to support leftist activism, but there is nothing keeping students from filing complaints on the basis of their own protected classes," said Ellwanger (pictured). "You could be a straight white male and it doesn't mean you can't be protected by Title IX."
He said Title IX, as it's interpreted today, protects from "anything that creates a hostile environment for a student on the basis of the student's protected class; sex, gender, religion or sexual orientation fall under actionable claims of Title IX."
For example, if a professor vitriolically bemoans the scourge of heterosexual white Christians during lectures, that can be the basis for a complaint, he said.
Ellwanger said professors have the academic freedom to say what they want, but argued there are several "positives" to filing such a complaint.
For one, he told The Fix, it would force the DEI office to investigate one of their own.
What's more, he added, "the professor who loves critical race theory and explaining how white people are the worst … it's going to make them think twice [about saying such things openly] if they have been through a seven-month ordeal with a DEI office."
Finally, and perhaps most importantly, it creates a paper trail, he said.
"You force the DEI office into establishing a track record," he said. "If they find in favor of a black student or Hindu student, but then when a male says 'I don't like how my professor always talks about toxic masculinity' they are finding no [fault], it exposes the bias at the heart of the DEI agenda that we can really only infer at this point."
Ellwanger, 44, describes himself and Christian and conservative, and he is no stranger to facing a DEI complaint. One he went through several years ago was filed because he allegedly created a hostile environment for homosexual students by talking about his family too much.
While he was eventually cleared, the process was very stressful, he said. When asked why he would wish such a difficult circumstance on his leftist peers, he told The Fix he does not do so lightly.
However, "these liberal professors think the expanded Title IX is just fine and working toward a more just society. The only way to teach them how corrupt this practice is is for them to be in the center of it," he said.
"And I really do think it's the only way for this process to be reformed."
In a Dec. 27 piece for Minding the Campus headlined "Using Your University's DEI Office: A Call to Action for Conservative Students and Faculty," Ellwanger expanded on his idea:
You don't have to spend too much time at a university to hear someone speaking about the toxicity of masculinity, the backwardness of Christianity or Judaism, or the racism of "white people." These hateful statements have become so routine (especially in humanities departments) that it never occurs to students that such talk could easily serve as the basis of a DEI or Title IX complaint. If you happen to be a man, or a Christian, or an orthodox Jew, or a heterosexual, or a white person, and your professor speaks in disparaging, generalized ways about those who share your identity, you have a very strong case that you are a victim faced with a "hostile learning environment."

The best way to fight the excesses of campus wokeness is to use the weapons at your disposal. Your school's DEI Office is the best weapon you have: you are a protected class. Don't allow the Left to wield DEI unopposed. Conservative students should begin filing complaints for speech that attacks their identity categories—especially when it comes from a professor. DEI is required to investigate actionable complaints.
In his interview with The College Fix, Ellwanger acknowledged his suggestion is not a quick and easy fix.
"It's not like it's going to change anything in the short term," he said.
But he said it will "tie up DEI offices doing stuff they hate, tie up professors who would usually be in favor of the process, and create a track record of DEI offices' total disinterest in any complaint that does not confirm to their ideology."
MORE: 85 times campus cancel culture took down speakers, scholars and more in 2022
IMAGE: Courtesy photo
Like The College Fix on Facebook / Follow us on Twitter