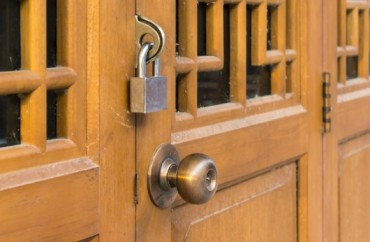 Pay-for-play publishing correlated with higher pay
Are you a threat to campus if your published research embarrasses your university?
That's what you might conclude from the strange saga of Derek Pyne, who teaches economics at British Columbia's Thompson Rivers University.
Though the faculty union got his pay restored after Pyne was suspended, the professor is still not allowed to teach or use the library, and he's only allowed on campus for narrow reasons such as healthcare visits, Inside Higher Ed reports.
Pyne has been a "squeaky wheel in the department" since his arrival in 2010 and had already argued with his dean about his interest in "predatory publications" – pay-for-play journals with low quality standards.
He put a bigger target on his back a year and a half ago when he published "The Rewards of Predatory Publications at a Small Business School" in The Journal of Scholarly Publishing, which noted most of his colleagues had been published in predatory journals.
The research found that getting published in these journals was correlated with higher pay and "internal research rewards," suggesting his colleagues might have incentives to avoid more prestigious journals.
MORE: 'Star Wars' spoof paper accepted by peer-reviewed science journals
In tandem with his complaints, both public and private, about the low quality of new graduate programs at the business school, Pyne's actions drew alarm from his colleagues.
Administrators told him in January that faculty, staff and students were "afraid of him" – without giving him even redacted complaints – and ordered Pyne to get a psychological examination or take "forced medical leave," he told Inside Higher Ed.
His keys were confiscated in May, apparently because of rumors that he was "talking to himself and waving his hands," and he submitted to the examination in the hope he'd be allowed back. The psychologist's evaluation did not suggest he posed a security threat or provide any other grounds for his leave, Pyne said.
After the union got him back his pay, the university ordered Pyne to "cease communicating inappropriate, defamatory and insubordinate statements" about Thompson Rivers, apparently because he kept criticizing the university and unnamed colleagues in response to media requests:
Most recently, earlier this month, the university's human resources office emailed Pyne to ask him why he'd commented on Facebook that a university statement about his case was "misleading (if not dishonest)."

"Please explain what in the president's message was 'misleading' and the facts that you rely on in making that statement," an email from the office reads. "For clarification, your response should be sent directly to me, and will not be treated as new and independent defamation."
The university won't comment on his situation except to state that it recognizes "the right of any faculty member to criticize the university," and even the faculty union won't explain why it hasn't filed academic-freedom grievances on behalf of Pyne.
MORE: The story behind the hoax against 'grievance studies' journals
IMAGE: Shutterstock
Like The College Fix on Facebook / Follow us on Twitter