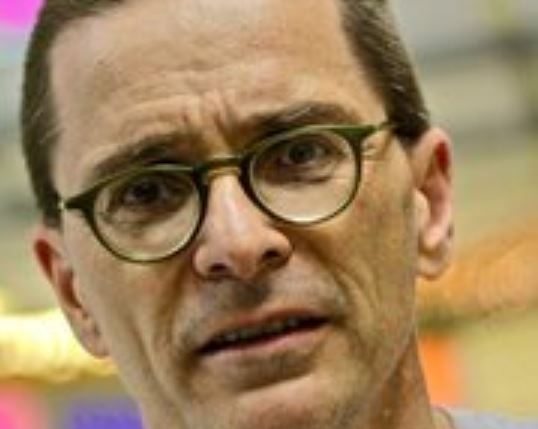 For nearly 100 years, members of the men's social group The Tejas Club at the University of Texas have called each other "braves" as a show of kinship and to pay homage to East Texas Indians, but one professor recently told club members they're racist because of the practice.
Professor Robert Jensen, who caused controversy last November when he called Thanksgiving a "white supremacist" observance and likened the Founding Fathers to Nazi Germany, told members of the men's student club at one of their weekly coffee klatches that calling each other "braves" in effect celebrates what Jensen called the genocide of Native Americans.
"(It's) inappropriate, and in fact is racist," Jensen said Monday in an interview with The College Fix. "The United States as a nation exists as a result of one of the most, if not thee most, extensive genocidal campaigns in recorded human history. The European conquest of what is now the continental United States resulted in the extermination of virtually all indigenous people in the United States."
Jensen said he believes the tradition should change, that the club's members are acting racist, whether they think they are or not.
"A lot of us who are white are unconsciously racist throughout our lives in all sorts of ways," he said. "We are not always aware of what we are doing."
Jensen, 54, is a journalism professor who has taught at the university for 21 years.
Jensen's comments to Tejas Club members were made on March 21 as an invited guest speaker for one of the group's weekly coffee meetings, which aim to facilitate conversations and intelligent debate among students on a variety of topics. Often, high-profile guests are invited to speak.
Each year, The Tejas Club co-hosts a "Week of Women" coffee with the Orange Jackets, a women's service organization at the University of Texas, and it was at that annual event that Jensen made his controversial remarks.
He was asked to speak primarily on pornography's connection to sexism and racism, which he did. But toward the end of the talk a female student in the audience asked Jensen what he thought about The Tejas Club's practice of calling each other "braves."
The way a Tejas Club member describes it, it was then that Jensen went "on a ten-minute tirade regarding the persecution of Native Americans," states an email to The College Fix from the club's president, Chris Fellows.
"He concluded with 'your organization is racist' and promptly ended his talk, rejecting all questions and opportunities for dialogue," Fellows stated. "Members of Tejas approached Mr. Jensen to discuss his accusation, but he found all points to be 'bullshit.' After it became clear that rising tempers made civil discourse impossible, Mr. Jensen was politely asked to leave three times. The Tejas Club's reaction wasn't a response to Mr. Jensen's views on sexism or racism, but on his combative and aggressive approach."
"We're disappointed that the outcome of this event wasn't a conversation about women's issues, as it should have been. And we certainly don't think solutions to racism or sexism have been achieved, but we will continue to host coffees regarding these topics until they are."
Jensen said he was just doing what he thought was right.
"Whether it was a tirade or not is subjective, they are welcome to their interpretation," he said. "I told them I thought it was important for white people to hold each other accountable for racist practices."
The Tejas Club, however, works to promote a variety of causes that support diversity and equality. Founded in 1925, members today participate in pro-diversity events on campus, and host the weekly coffee meetings, open to the entire university community.
"In December, it hosts a holiday party for underprivileged children," the group's website states. "Throughout the year, the Braves participate in community service projects. … Recently, the club has partnered with the University's Counseling and Mental Health Center to further suicide prevention and awareness with our fellow students."
As for the history of the "braves" moniker, the club's website states: "Friendship is the most important attribute of a Tejas Brave. In fact, Tejas is derived from the Native American word for 'friend' or 'ally.' … (Original members) began to call themselves the Tejas and referred to each other as braves, with the intention of emulating the friendliness of the East Texas Indians."
While Fellows declined to comment to The College Fix specifically about Jensen's racism accusations, Jensen said he recalls some of the young men on March 21 arguing that the "braves" nickname honors Native Americans. But Jensen said that explanation does not cut it.
"I do remember some of the men saying they feel they are honoring Indian people with this practice, and that is a standard response for people who use Indian nicknames and mascots," he said. "I don't think there is a strong argument there. … I think it's important for the United States to come to terms with its history. … This is a culture that is in deep denial about its own barbarianism."
Jennifer Kabbany is associate editor of The College Fix.
CLICK HERE to Like The College Fix on Facebook.
IMAGE: Shown is Professor Robert Jensen/Credit – Jason Cato