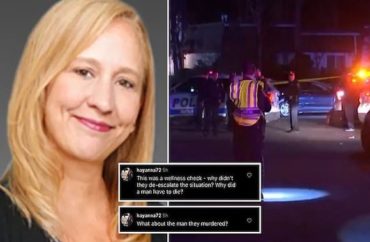 A professor at New York's Stony Brook University referred to two police officers as "murderers" for shooting dead a suspect who had attacked them with a knife.
Anna Hayward (pictured) of the school's School of Social Welfare also wondered why the officers — who suffered "serious stab wounds" according to the New York Post — didn't "de-escalate the situation."
"Why did a man have to die? What about the man they murdered?" Hayward wrote in response to Stony Brook Medicine's Instagram message about the incident. The officers were treated for their injuries at Stony Brook University Medical Center.
Hayward's comments eventually were deleted from the Instagram post, and the professor later deleted all of her social media accounts, according to the report.
Suffolk County Police Benevolent Association Vice President Lou Civello called Hayward's remarks "slanderous."
"While a Suffolk County Police Officer fights for his life after being stabbed in the neck an anti-police professor slanderously referred to him and his partner as murderers," Civello told the Post. "[Hayward] displayed a stunning level of ignorance when she callously commented on Stony Brook's official page denouncing the police, and condemning the actions of these hero cops who stopped an armed criminal and saved others from harm."
MORE: Defund the police student activists storm the field during Northwestern football game
Civello also noted that Hayward's now-deleted Twitter account (pictured) is chock-full of "anti-law enforcement posts." A cache of Hayward's Twitter posts can be viewed here.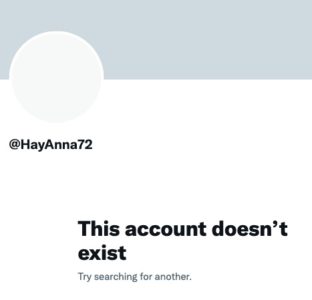 In a January 2 statement, Stony Brook said it is "proud of our doctors at Stony Brook Medicine for the quality medical care they provided the injured officers [and] we wish them a speedy recovery."
It also noted that Hayward made her comments from her own, private, account that is "not affiliated with [the] university."
According to her faculty page, Hayward's "areas of interest" include "children and families affected by incarceration" and  "environmental justice and global environmental health." Hayward also is a member of the Stony Brook School of Social Welfare's Equity Diversity and Inclusion Standing Committee.
The Stony Brook School of Social Welfare's Mission Statement says the school "recognize[s] that structural inequality exists in multiple and overlapping layers of discrimination including class, race, ethnicity, gender, gender identity and expression, sexual orientation, religion, age and disability, among others" and thus "seeks to […] identify new ways to influence social, economic and political systems to equitably distribute power, resources, rights and freedom."
MORE: UCLA faculty collective demands campus policing be defunded, abolished
IMAGES: Blue Lives Matter, HayAnna72 / Twitter screencaps
Like The College Fix on Facebook / Follow us on Twitter