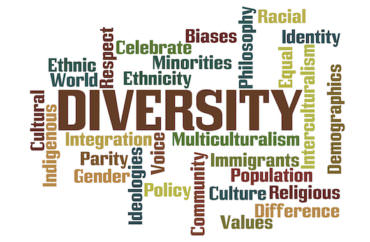 Instructor wants 'effort to change the racial culture of colleges and universities'
A professor from the University of Southern California is calling for institutional discrimination against white faculty applicants at universities across the country, claiming that higher education needs to change its "racial culture" in order to achieve "equity."
"The only way we will successfully close the racial equity gaps produced by our higher education system when it comes to black, Latino, Native American and marginalized Asian-American students is to address racial imbalance on our faculties," Estela Mara Bensimon writes at Inside Higher Ed.
Bensimon, an education professor at USC, says that current university efforts to "reduce inequality in our society" are insufficient; these "datacentric approaches" that "focus on structures, not people, to achieve more equitable outcomes," she argues, are ill-suited to that end.
"It's hard to see how a predominantly white faculty that isn't prepared to teach students from a wide range of racial and ethnic backgrounds can achieve equity with these practices alone," she writes.
Rather, Bensimon says, the solution is to consciously discriminate against white faculty applicants:
The Center for Urban Education surveyed summit participants on their faculty hiring processes and found that 84 percent of respondents said their institution faces challenges when hiring faculty of color and their hiring processes are not designed to yield a diverse faculty.

In response to those problems, the center created a set of tools and practices to achieve racial equity in faculty hiring. Our goal is to help institutions identify candidates who reflect the racial and ethnic backgrounds of students and who are committed to closing racial equity gaps and have the knowledge and expertise to do so…

Institutions should establish programs to train and certify faculty equity agents and distribute two for each search committee. Equity agents can review position announcements and draft questions that focus on candidates' cultural competence and knowledge of strategies to provide direct support to underrepresented students. They can monitor the conduct of interviews and identify practices and expectations that disadvantage nonwhite candidates.

Institutions can also require that all search committee members go through a training to learn how to do equity-focused hiring; provide all search committee members with evidence-based information about the educational benefits that students derive from having same-race/ethnicity professors; and document the search process by keeping data by race and ethnicity of applicants, short-list candidates and offers.
Bensimon cites the example of California Lutheran University, a "Hispanic-serving university" that undertook a "deep assessment" of its hiring guidelines. Following this assessment, a series of new hires reflected the changed priorities of the school: "Two-thirds of the hires were people of color, including two Latinos, two blacks and three Asian-Americans, in addition to a Latina who was hired as dean of the College of Arts and Sciences."
MORE: Ph.D. programs discriminate in favor of minorities, against 'international Asians'
IMAGE: Shutterstock
Like The College Fix on Facebook / Follow us on Twitter