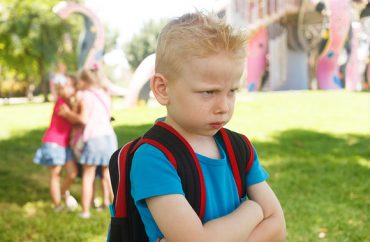 All a tempest in a teapot?
That's the conclusion of the chair of Syracuse University's Jewish Studies department, Zachary Braiterman, blasting the national coverage of his colleague who disinvited an Israeli filmmaker from screening a new documentary on West Bank settlers.
The Daily Orange reports that Braiterman accused The Atlantic of "flimsy" coverage for publishing an email by Gail Hamner, a religion professor and organizer of an international religion conference to be held at Syracuse, to filmmaker Shimon Dotan.
Hamner had told Dotan that some Syracuse colleagues had warned her that the anti-Israel boycott, divestment and sanctions "faction on campus will make matters very unpleasant for you and for me if you come," and that she'd "lose credibility with a number of film and Women/Gender studies colleagues" if Dotan did come to screen the film and speak at the conference.
MORE: Israel film screening will offend 'BDS faction,' gender-studies faculty
She said she couldn't "vouch" for the film because she hadn't seen it, yet never asked for a screening copy, which Dotan told the Daily "puzzled" him.
A case-study from Syracuse University: How political correctness chills speech on campus https://t.co/Jjc8UgFDcS pic.twitter.com/0CaVC9p1wd

— The Atlantic (@TheAtlantic) September 1, 2016
Though Hamner has since apologized for how she treated Dotan – the same day the university called her email inconsistent with Syracuse practices – Jewish Studies Chair Braiterman says she has nothing to apologize for:
Braiterman added that he was probably among Hamner's many colleagues who warned her that she would be confronted with political questions about Israel and its representation if she wanted to show anything about the country on campus.

"This just simply reflects the reality of this terrible thing called the Israeli-Palestinian conflict, which has gone unresolved," Braiterman said.
MORE: Jewish groups want the feds to investigate BDS harassment at UCLA
Braiterman said The Atlantic article suggested "there is a chilling, anti-Israel environment at SU," which "is a complete joke," and said it was in fact Hamner who had been chilled:
"You know Dotan is presenting himself as a victim in this story. And I think, frankly, it's Professor Hamner who is the victim here," he said. "In my estimation, she made the right professional decision."
Jewish Studies Director on Shimon Dotan, Syracuse University at Atlantic Magazine https://t.co/H3CxBmy1rc @TheAtlantic @conor64

— Zachary Braiterman (@ZacharyBraiterm) September 4, 2016
@ZacharyBraiterman You write as if I didn't contact Hamner when I tried repeatedly to do so, and was eager to publish any explanation

— Conor Friedersdorf (@conor64) September 4, 2016
A few parents of incoming freshmen contacted the Syracuse chapter of Hillel, the Jewish student organization, to "ask whether SU is a safe environment for pro-Israel students" following the Atlantic article, Director Brian Small told the Daily.
The controversy shows that college campuses are "a pretty dangerous place now for people with viewpoints that may offend somebody else," Roy Gutterman, associate professor of communications law, told the Daily.
Provost Michele Wheatly told the community in an email that she and President Kent Syverud are coordinating with the College of Arts & Sciences to invite Dotan to campus to screen the film.
MORE: BDS is a threat to academic freedom, student government says
Like The College Fix on Facebook / Follow us on Twitter
IMAGE: amelaxa/Shutterstock