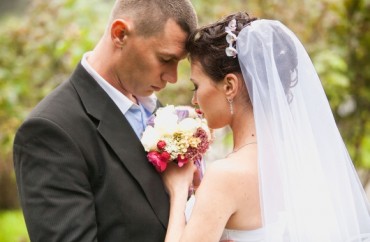 Slippery slope, meet Professor Jennifer Lee.
Students in her University of Florida course have been told not to use the words "husband" and "wife" because the terms are not "inclusive."
The Daily Caller reports:
In the syllabus for her "Creativity In Context" class — a required course for any student pursuing a minor in Innovation — UF professor Jennifer Lee informs students of her four paragraph long classroom "communications policy" that she says will enforce "ethical conduct" in the classroom. …

The syllabus explains that this means replacing the words "boyfriend"/"girlfriend" with the more inclusive "partner" or "significant other." The rule applies to conversations about married couples too: saying "husband" or "wife" is forbidden. Even the words "mom" and "dad" have a more "inclusive" alternative — students are told to use the word 'family" instead.
RELATED: Students will be marked down if they write 'mankind' in North Carolina State women's studies class
As if that wasn't bad enough, the Caller goes on to report Professor Lee's syllabus considers interrupting or ignoring students a violation of her "safe education environment policy" and warns "any behavior or language that makes others feel unsafe or unwelcome in this classroom can and will not be tolerated."
Ari Cohn, a lawyer with the Foundation for Individual Rights in Education, told The Daily Caller that Lee's policies are a "minefield through which students must tip-toe when they wish to participate in class."
"Faced with the possibility of a lower grade, students are likely to refrain from providing their input for fear that the professor or a classmate will be offended by something that they say, no matter how unreasonably."
RELATED: University language guide advises against 'policeman,' 'mailman' and other 'man-made' words
Like The College Fix on Facebook / Follow us on Twitter
IMAGE: Shutterstock