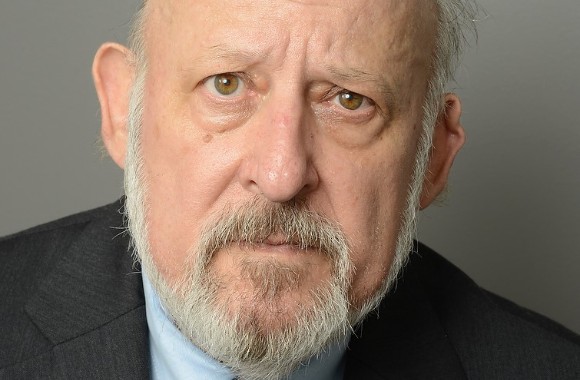 UPDATED
'Spiteful, degrading, and lacking in charity' to the Obamas, Hillary Clinton
A private university fired a conservative professor Tuesday for tweets about politicians that are "inconsistent with the respect for human dignity" at the core of its mission.
John Tieso told The College Fix on Wednesday that he plans to sue the Catholic University of America, probably in late July, for "restoration" of his position as adjunct assistant professor. He hasn't decided yet on other claims to pursue.
His lawyers also filed initial complaints last week with relevant accreditors, claiming CUA violated his academic freedom and freedom of speech. (CUA's Busch School of Business is in the process of accreditation.)
Last month the Busch School suspended Tieso (above) from teaching scheduled summer classes after reviewing tweets that "students" – not necessarily at CUA – had brought to its attention. Local news station WUSA9 said a student at another university had contacted Andrew Abela, dean of the Busch School, to complain about the professor's "racist" tweets.
"I have not seen the so-called investigation conducted at the University," Tieso told The Fix after Abela re-sent him the firing email on Wednesday, which the professor had not received on Tuesday.
Abela (left) claimed the investigation was brought on by "recent complaints we received about your Twitter activity," though previous university communications confirm it had not received any formal complaints about Tieso.
He called Tieso's tweets about Barack Obama, Michelle Obama and Hillary Clinton "spiteful, degrading, and lacking in charity on the other."
Abela's firing email adds two new political figures. Previous communications between Tieso and either administrators or WUSA9 mentioned tweets about the 44th president and Democratic Sen. Kamala Harris, but not the former first ladies.
Tieso has "no idea which of the 100K Tweets Abela decided to cherry-picked [sic] to make his point on Michelle Obama," the professor said in an email Wednesday.
'No effort whatsoever to explain its departure from its promises'
Tieso is getting "assistance" from the Foundation for Individual Rights in Education and American Association of University Professors, and "my legal advisors are working toward filing suit against the University, collectively and individually against their administrators and trustees," he said.
"Tieso's extramural speech is very clearly protected under any conception of expressive freedom," Adam Steinbaugh, director of FIRE's Individual Rights Defense Program, told The Fix.
The administration "has made no effort whatsoever to explain its departure from its promises that its students and faculty members are entitled to freedom of expression," Steinbaugh wrote in an email Wednesday.
The AAUP letter to CUA, which Tieso shared with The Fix, urges the administration to let him "teach the course he expected to teach" this summer unless it has "countervailing information" to share with the professor group.
MORE: CUA accreditation at risk over treatment of Tieso
A large number have asked how they can support me on my firing at the Catholic University of America. if you want to voice your support, e-mail to:
[email protected]
We also have a GoFundMe account to help with legal expenses:https://t.co/xN4ni6gLNq

— John Tieso (@johntieso) June 27, 2020
Gregory Scholtz, director of AAUP's Department of Academic Freedom, Tenure, and Governance, reminded the private university that it's been on the group's censure list "thirty years ago this month." (The letter was sent Tuesday, the same day Abela sent the firing email that Tieso didn't receive.)
Abela did not respond to an email from The Fix on Wednesday afternoon asking why other professors shouldn't be concerned about CUA's actions against Tieso, and how its social media policy applied to his Twitter account.
A spokesperson for the university did not answer the same questions when she responded to The Fix Thursday morning.
"I can confirm we investigated the complaints against John Tieso, and we shared our conclusions with him," Karna Lozoya, executive director of strategic communications, wrote in an email. "Given that this is a personnel matter, we have nothing more to comment."
The professor claims that Abela recommended he delete his Twitter account after the university received informal complaints about it, which he did. (Tieso has since reinstated it.) The social media policy does not appear to apply to his account, however, because it never disclosed his affiliation with CUA.
The university has yet to explain to The Fix, after six weeks of questions, what authority it had to investigate Tieso under its own policies.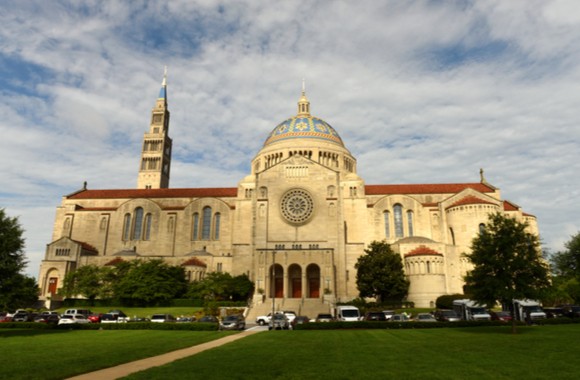 Tweets are 'inconsistent' with being a role model to students
Tieso told The Fix he was not shown the respect of hearing about his termination from Dean Abela first.
"I found out about my termination from another professor who dropped me a note to say how sorry he was he had to take over my Summer (And presumably Fall) classes," he said.
Abela's email informed Tieso it was not enough that he was a "great" classroom teacher – he must also be a great role model for students.
"Your Twitter activity as I have described it above is inconsistent with being such a role model, and therefore you will not be teaching any future classes, and I will not be renewing your teaching appointment," the dean wrote.
Tieso's tweets about the Obamas and Clinton "would be interpreted by a reasonable person to be racist and/or sexist, especially in the context of the general tone of your tweets," Abela said:
It's worth noting the important distinction between your delivering a vigorous and forceful argument for a position on the one hand, which we support, and your delivering one that is spiteful, degrading, and lacking in charity on the other, which we do not support or accept.
MORE: Tieso removes Twitter account after dean asks him about complaint
Although Tieso is not aware of the specific tweets Abela mentioned, he cited a couple possibilities, both related to the 2012 terrorist attack on American facilities in Benghazi, Libya.
One tags Clinton, referring to her time as secretary of state: "WE, THE AMERICAN PEOPLE, WILL NOT FORGET YOUR REFUSAL TO ACT, LEADING TO THE DEATHS OF FOUR GREAT AMERICAN HEROES IN BENGHAZI, LIBYA NEVER!!!"
Another tags President Obama, Vice President Joe Biden and Clinton. It says "they walked away and let four American heroes die unprotected, then lied about its cause. GUTLESS UN-AMERICANS."
Among three tweets in a letter from a non-CUA student that WUSA9 reviewed, the local station mentioned one: Tieso's criticism of a speech President Obama gave in Kenya. The president "spoke at length about his personal wealth, and the poor of 'his people' in Kenya (his words)," Tieso told The Fix: "I suggest he might stay in Africa and use his money to help his people."
Ethics official admits there are no 'charges,' but 'concerns were raised'
Several university officials denied Tieso an explanation of the investigation while it was ongoing, he said.
According to a lengthy email chain Tieso gave The Fix, he emailed Provost Aaron Dominguez June 8 following word from Harvey Seegers, associate dean in the Busch School, that the provost was investigating.
The administration "has given me no formal notice of any of these actions, no charges, and no indication of whether there is to be any real investigation," Tieso wrote, and he has not been shown the "supposedly incriminating letter" mentioned by WUSA9.
He demanded "to be officially informed of any charges against me" and to be fully informed about the alleged investigation, including whether "I will be enabled to provide my side of this situation, thus far denied me."
The email was forwarded to the ethics office, which did not explain the accusations against Tieso or give him a chance to challenge them.
"There are no University 'charges,'" Vin Lacovara, chief ethics and compliance officer, responded. "The University is looking at what University policies or standards might be involved vis-a-vis the tweets."
Pressed by Tieso how his Twitter account could have violated the social media policy, given that it never mentioned the university and Tieso is not "in leadership," Lacovara didn't explain.
MORE: CUA suspends award-winning prof for criticizing Obama, Harris
"Concerns were raised" by "[s]everal people" about his tweets from many years ago and "more recent tweets," the ethics official said. "When concerns are raised the University looks into it. I want to give you the opportunity to be heard."
While he offered to speak with Tieso by phone, the professor conditioned a call on "some objective reason to do so, other than simply protecting the butt of CUA."
One of Tieso's responses to Lacovara says the professor has received about 350 "statements of support" from students, parents, faculty and alumni in response to the university "violating my rights to academic freedom."
The professor was baffled by Lacovara's admission that there were no charges against him. "How does one get terminated without charges and without any investigation involving both parties?" he told The Fix.
All his tweets were "political in nature, not racial," and were protected by the First Amendment, he said. "I have not ever identified that account with the university" by disclosing his CUA affiliation in the Twitter profile, but simply identified himself as an "educator" for a while. "I did that carefully to avoid exactly what is happening now."
Abela's firing email was "protective of his own liberal hide" and "designed to support his pre-determined intent to drop me from the faculty without hearing or opportunity to defend my statements before an appropriate academic or faculty board," Tieso said.
Faculty committee must investigate 'entire record' – not just his tweets
AAUP's Tuesday letter to CUA President John Garvey said the professor group will add Tieso's situation to its list of "issues necessary to be addressed" before it can remove CUA's 30-year-old censure. Scholtz, the director, warned that it may call out CUA in a "supplementary report."
Using Tieso's knowledge of his CUA status at the time, the group said it considered him "suspended" as defined under its so-called 1940 Statement on academic freedom. A suspension without "reinstatement or the opportunity for a hearing" is treated as a "summary dismissal in violation of academic due process."
AAUP is not aware that CUA has provided Tieso "an adjudicative hearing of record before a duly constituted faculty committee" where it demonstrates "adequate cause for dismissing him." Scholtz reminded Garvey that "extramural utterances" such as tweets "rarely bear upon" the fitness of a faculty member under 56-year-old AAUP policy.
If he is to be judged, a faculty committee must evaluate Tieso's "entire record as a teacher and scholar," not just his tweets, the letter concludes.
With the university's refusal to answer inquiries from FIRE and AAUP about his situation, Tieso claims he has no choice but to take legal action to "restore my reputation." The "lack of professional consideration and integrity" leaves him with few options.
His legal team sent initial notices to the Middle States Commission on Higher Education and Association to Advance Collegiate Schools of Business International and are preparing "more comprehensive complaints," Tieso said.
The first is based on CUA violating academic freedom and freedom of speech, and the second will be similar. The university is "presently undergoing initial reviews for re-accreditation," and his legal team is "asking the package to be included in their evaluation process," he said. (Tieso did not define "the package.")
UPDATE: The administration responded to a Fix query after this post was published but did not answer Fix questions. The response has been incorporated.
MORE: Marquette got slapped down in court for doing same thing
IMAGES: John V Tieso/Facebook, Catholic University of America, Bumble Dee/Shutterstock
Like The College Fix on Facebook / Follow us on Twitter