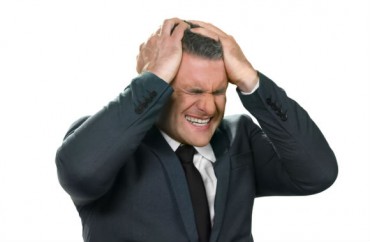 A professor of education is recommending far-left critical race theory-based works for K-12 teachers to use for discussions of the Buffalo, New York mass shooting.
According to Education Week, among the resources Lesley University's David Nurenberg endorses are Nikole Hannah-Jones' 1619 Project, and concepts by "White Fragility" author Robin DiAngelo.
In the article titled "The Buffalo Massacre Is Exactly Why We Need to Talk About Racism With White Students" with a subhead of "Too many white people are receiving their schooling about race from racist media," Nurenberg says he met with a school district's largely white administration shortly after the Buffalo massacre.
"When I, in my capacity as a consultant, raised the question of what programming they were planning for white students to understand the roots and prevention of such horrors, I was met with blank stares," he writes.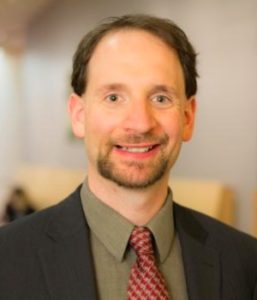 But "at least they were willing to listen," Nurenberg (pictured) adds, and recounts how a different (white) principal had told him that "in no uncertain terms that he would not authorize any whole-school assemblies or activities to address the police killing of Eric Garner" because it was too political — and because his school was mostly white.
To this Nurenberg says: Viewing racism as pertaining only to blacks and other minorities is akin to "addressing drunk driving by talking only to pedestrians."
MORE: How to make big bucks: Run a white guilt workshop
With schools increasingly constrained in what they can teach, too many white people—like the 18-year-old accused Buffalo shooter—wind up receiving their education instead from racist social media communities that promote the conspiratorial "replacement" theory and other racist propaganda that portray white people as the modern victims of discrimination.

The Buffalo shooting should be a rallying call for schools to offer white students a genuine education about present-day racism and how it is not just perpetrated by gunmen but also reinforced by the unconscious everyday actions of so many of us ordinary white folk. Teachers can draw upon a deep bench of authors—Zaretta Hammond, Patricia Devine, Robin DiAngelo, Diane Goodman—offering resources for identifying and combatting biases that many whites are unaware of and would be eager to correct if they knew. …

Well-researched resources like Nikole Hannah-Jones' 1619 Project (explicitly banned in some states' curricula) can teach white students and teachers alike not only about structural racism's effects on people of color but also how institutions like slavery and Jim Crow shaped and continue to shape injustices in our economic and democratic institutions, from which white people also directly suffer.
It's curious as to how Nurenberg considers the 1619 Project "well-researched." He isn't a historian (his bachelor's and master's degrees are in English and American literature, PhD in educational studies) and prominent scholars of history, such as Gordon Wood and James McPherson (hardly far-right conservatives) have panned the work. The New York Times, of which the 1619 Project is a part, had to issue a clarification about how the main motivation for the U.S.'s founding was the preservation of slavery. And so on.
Nurenberg's expertise on matters of education and race do not appear to come from much real-life experience, at least in terms of working with significant numbers of African-American students. In addition to his Lesley University duties, Nurenberg teaches at a local high school where the student population is just 4.5 black (and 75 percent white and over eight percent Asian). The higher education institutions he attended had similar percentages of black students: 5.3 percent (Brandeis), 4.9 (Tufts) and 7.5 (Lesley).
MORE: New book meticulously debunks NYT's 1619 Project–plus offers positive, accurate narrative of America's past
IMAGES: DenisFilm/Shutterstock.com; Lesley University screencap
Like The College Fix on Facebook / Follow us on Twitter