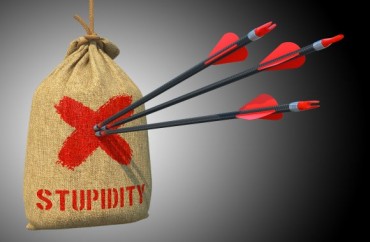 Hysterical disgrace on Emory University's part
Paul Zwier has recently received a crash course in the great gulf between the modern university's purpose and its contemporary political environment. Zwier, a law professor at Emory, some time ago used the word "nigger" during a classroom discussion. He did not, mind you, use it in a racist way; it was not directed at a student and Zwier uttered the word with no malicious or hateful intent whatsoever. Instead he simply referred to the word while discussing a racial discrimination case from several decades ago.
But that was enough to earn him disgrace and opprobrium from the university. Students were shocked and scandalized (of course they were). Zwier has been barred from teaching mandatory classes for two years; he has also "volunteered to revise the teaching manual for his textbooks to address inclusive ways of covering racially sensitive topics, and he will work with a small group of student leaders and faculty members to promote and participate in dialogues on racial sensitivity. Zwier also will complete sensitivity and unconscious bias training." All of this because he simply said a word—an offensive and hateful word, to be sure, but then again Zwier did not utter it with any offense or hate at all.
It is perhaps too much to ask that the average student today be able to tell the difference between a hateful application of a word and a merely academic one. But one might expect a little more from a school's administration. It would be cheering and encouraging if Emory's staff had said to any outraged students: "No. Professor Zwier did nothing wrong. He is not a racist and he did not use a racial slur in any bad way. Grow up or else drop out of Emory."
Emory dropped the ball here, and slandered one of its faculty members for no reason other than to kowtow to politically correct sensibilities. Shame on them.
MORE: Professor barred from teaching required courses after speaking racial slur in class
IMAGE: Tashatuvango / Shutterstock.com
Like The College Fix on Facebook / Follow us on Twitter