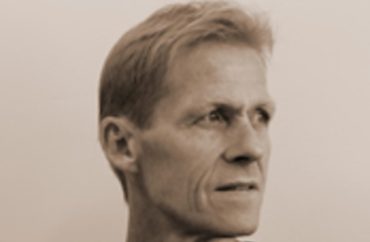 UPDATED
'The pressure to conform is considerable'
Skidmore College exonerated an art professor after student activists demanded he be fired for observing – but not participating in – a pro-police rally, he said.
David Peterson contacted The College Fix on Sept. 7 and said that while he was under investigation because of the students, he was cautiously optimistic.
"The Associate Dean of the Faculty who has overseen the investigation has informed me that the administration will not be recommending any sanctions against me," Peterson (above) wrote in an email, referring to Janet Casey. Two days later, he had been cleared.
Peterson and his wife Andrea, also a Skidmore art professor, observed a "Back the Blue" rally on July 30 in Saratoga Springs. Campus activists identified them as Skidmore faculty and included their firing on a far-reaching list of demands for the administration late last month. They also called for the firing of Mark Vinci, a music professor, for unrelated reasons.
President Marc Conner (below) did not rule out calls to fire the faculty in his public statement Aug. 26, saying he would tackle the demand list through "ongoing community dialogue." The liberal arts college in upstate New York is "committed to addressing both the subtle and the overt forms of racism that persist in every part of the American project," he wrote.
Skidmore is not unusual among liberal arts schools in its stance on academic freedom, Peterson told The Fix. "There is, of course, a very dominant political ideology that overshadows almost every aspect of the college":
The pressure to conform is considerable, and there is little in the way of grace extended to those who transgress the accepted norms of speech and behavior – which have grown more fraught each semester.
A spokesperson for the college told The Fix it would not "discuss personnel matters in the media," but provided a statement from Dean of Faculty Michael Orr sent to the community Aug. 3.
It said the college believed the unnamed faculty member "and a relative" had left the rally "before nightfall and were not present at the later confrontation with law enforcement" – the main point of contention for those seeking the termination of the Petersons.
While President Conner has emphasized "Skidmore's unequivocal support for the First Amendment rights, including freedom of speech and freedom of assembly, for all members of our community," Orr's statement warned that the college will "rigorously" investigate complaints about "bias incidents, conduct in the classroom, discrimination, or harassment."
MORE: Conner doesn't rule out firing faculty seen at pro-police rally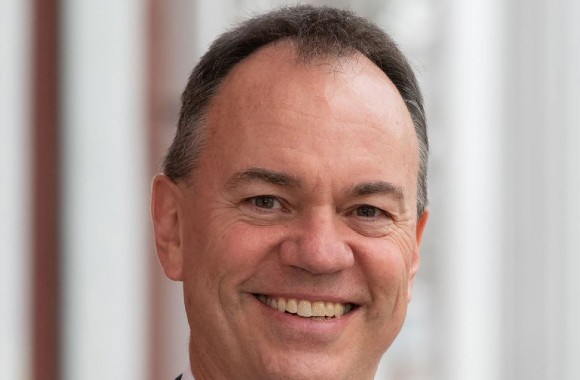 Guilty of 'standing in one place and talking to each other'
According to Peterson, he and his wife's presence at the rally has been misunderstood from the start.
Skidmore News, the college newspaper, published an op-ed Aug. 31 critical of the Petersons that originally got some key details wrong. It falsely said they were at the rally at the time Black Lives Matter counter-protesters were getting teargassed by police, even though Orr's statement denying they were present was sent four weeks earlier.
David Peterson explained to the op-ed writer, Samantha Sasenarine, that there have been "false assumptions" about why they were at the rally.
"David Peterson stated that his intention of being at the Blue Lives protest was to learn from his community, but given the political and racist climate of Saratoga Springs, this intention is questionable," Sasenarine wrote.
The student activist group Pass the Mic went further in a prewritten email it asked supporters to send to Art Department Chair Janet Sorensen.
In addition to the incorrect claim that the Petersons "were seen protesting" at the rally while counter-protesters were teargassed, the email said David Peterson "is racist, sexist, and has made a studio space that is not inclusive through his consistent mistreatment and disregard for non-cis white male students." (The email does not elaborate on these allegations.)
Activists said they would call for "the complete boycotting of any classes both professors are to teach."
MORE: School district bans 'thin blue line' flag football team brought on field
David Peterson described the rally as "Back the Blue" in his account to The Fix, disputing the op-ed's contention that it was a "Blue Lives Matter" rally.
He later explained that Blue Lives Matter originated from legislative efforts to punish violence against police as hate crimes, whereas the Saratoga Springs rally was just about "showing support for law enforcement." Students and alumni trying to get him in trouble either "conflated the two" or just called it Blue Lives Matter "to make the conflict appear more striking," Peterson speculated.
"My wife, Andrea, and I had seen the online poster for the rally, which described the event as 'all inclusive, peaceful, and non-political,'" he said. "Given the events that have unfolded nationally in recent months, especially calls to defund the police, we were curious to see what a rally like this would look like."
They were not at the rally for long and didn't see any violence, despite allegations that he walked in the rally or was there when students were teargassed.
Peterson said he was "totally shocked" by the pushback and the social media campaign against him for being seen at a pro-police rally.
Many people "accept as truth whatever their friends tell them, and apparently the humanity of those being targeted is of no consequence," he continued:
Students have called upon us to defend our behavior that evening.  Our behavior comprised of standing in one place and talking to each other. Unacceptable, indeed.
College must reject 'organized smear campaigns,' hold students 'more accountable'
While Peterson said that Casey told him the investigation would clear him, she also said that "informal discussions regarding diversity and inclusion" would be included in their meeting Wednesday.
That meeting included Casey as well as Orr, Peterson told The Fix: "The purpose of the discussion was to provide me with a summary of the student complaints and allow me an opportunity to respond."
He emphasized that Casey was "quite humane throughout the process, expressing some genuine empathy for my situation and being about as communicative as her position allowed her to be." Peterson takes Casey "at her word that the entire "process" is now over and that no sanctions or other forms of discipline will be imposed":
I would be very surprised (and extremely uncooperative) if I was required to undergo any bias training as a result of this. In fact, I have a sense that the college desires very much to put this behind them now as the media scrutiny mounts.
Skidmore's weeks-long investigation into a professor's actions because of some critical emails concerns Peterson. If every word he says has to be "preapproved" by Skidmore it will take away from teaching, he said.
"While I am satisfied with the final ruling, I am deeply concerned that assaults like this [on academic freedom] will become commonplace if we don't take a stand," Peterson continue. He wants the college to reject "organized smear campaigns" and to hold students "more accountable to the truth."
Skidmore has a "yellow light" rating from the Foundation for Individual Rights in Education for its vaguely worded speech policies.
UPDATE: David Peterson answered subsequent questions from The Fix, and the administration responded to questions that were mistakenly not sent, after this article was published. Their comments have been added.
MORE: Law dean censures professor for criticizing BLM
IMAGES: Skidmore College
Like The College Fix on Facebook / Follow us on Twitter