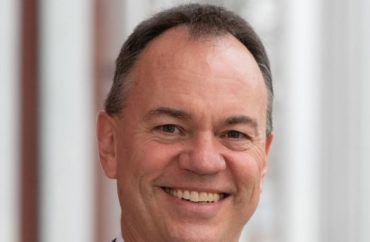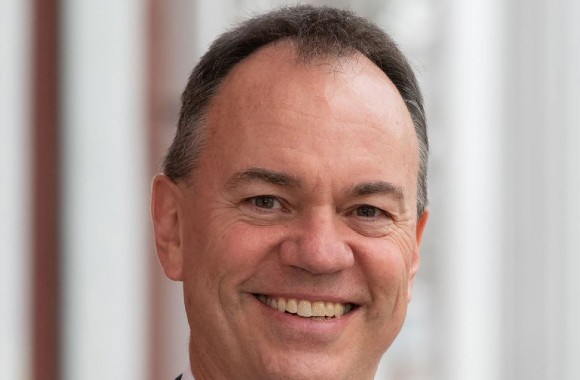 Media relations brushes off question as 'incorrect inference'
When students make demands that would plainly violate employee contracts and their college's own policies, wouldn't you expect the college leadership to swiftly reject them?
Not at Skidmore College, whose president responded to demands to fire pro-police faculty – and impose "zero tolerance" for undefined "racism" – by saying they would be considered in "ongoing community dialogue."
Public radio station WAMC reports that student activist group Pass the Mic delivered the 19 demands to administrators this week. They were influenced by a "Back the Blue" rally for police from late July, which was allegedly attended by three identified Skidmore faculty.
The activists demand the "immediate firing" of music lecturer Mark Vinci, a Grammy-nominated jazz musician, and art professors David Peterson, known for his jewelry and sculpture, and Andrea Peterson (left, apparently a married couple).
While the "tentative" demand list (dated Aug. 4) on Pass the Mic's website does not including the firing demand included on the list reprinted by WAMC, the website includes a prewritten email targeting the Petersons. It was written July 30, the day of the Back the Blue rally, according to the document details. (The website does not appear to mention Vinci at all.)
The document tells users to send the email to five officials: Art Department Chair Janet Sorensen, Dean of Faculty Michael Orr, Associate Dean of Faculty for Diversity Janet Casey, Dean of Students Cerri Banks and President Marc Conner (feature image above).
It says the Petersons "were seen protesting with Blue Lives Matter protestors, while Skidmore alumni and students were being teargassed and attacked on the other side of the street" by police. (WAMC said Black Lives Matters protesters had crashed the rally, and the groups "traded insults and threats." Police used "pepper bullets" against BLM protesters who stayed after the rally.)
MORE: Arizona State revokes journalism dean offer because of 'good police' tweet
"This is absolutely unacceptable and reinforces what we art students have always known," the email continues:
That Professor David Peterson [right] is racist, sexist, and has made a studio space that is not inclusive through his consistent mistreatment and disregard for non-cis white male students. But now he is openly advocating and preaching exclusionary, racist, and fascist ideology.
It demands "tangible action" against the Petersons, including "a public email from them addressing their presence at the Blue Lives protest, a conversation with the two professors about the implications this has on their pedagogy," and hiring of tenure-track black faculty.
"Until then, students will be calling for the complete boycotting of any classes both professors are to teach," it continues: Skidmore's failure to act against the Petersons will show it "does not have the safety and wellbeing of those most affected by racist pedagogy."
The emails appear to be identical for each administrator except the one directed toward Casey, the diversity official. It asks her how she plans to use her position "to address this issue and other larger concerns communicated in this email."
Unaware that David Koch died a year ago
The demand list delivered to President Conner, who was sworn in just weeks before the Back the Blue rally, also demands a "zero-tolerance policy toward racism among faculty, staff, students and administrators," without defining "racism" in any degree.
It orders the private college to force all professors and students to take "reoccurring anti-racist training," and to give more money to the black studies department as well as not-yet-existing "departments," plural, "focused on the study of African history and the African diaspora."
Illustrating the knowledge limits of the activists, one demand directs the college to "reject all donations from the Koch brothers." David Koch, whose philanthropy was largely artistic and scientific, passed away more than a year ago.
The college must also "denounce the racist and oppressive nature of the Charles Koch Foundation and its ties." The Koch Foundation* donated more than $25 million to historically black colleges and universities in 2017 and a slightly smaller gift in 2014.
MORE: Koch Foundation has given $50 million to HBCUs
The activists called for a ban on "all police presence" from campus, "including as responses to disputes and for large-scale public events." They also want "full access" to background records for current and former campus security officers. (Like other demands, this one would likely require contentious and possibly retroactive changes to employees' contracts.)
Skidmore must develop a "comprehensive safety plan" for BIPOC (black, indigenous and people of color) students in the area, acknowledge it's built on "stolen land" and pay reparations "to these indigenous nations" (Haudenosaunee, Mohawk, and Mohican).
The Skidmore News, the official student newspaper, described the demands as a response to "the lack of action from Skidmore's administration in protecting BIPOC students."
The report does not pretend to be objective, claiming that a "culture of racism … perpetuates on Skidmore's campus" and that protesters want the administration to "address its complacency in the ongoing racism and bias that exists at the institution." The News describes the demand to fire faculty for attending a pro-police rally as among "action steps that will protect the BIPOC members of their community."
President's promise to tackle 'subtle' racism is a signal to activists
The college declined WAMC an interview with President Conner but provided a statement in response to the list of demands. He supports "the right of students to protest peacefully" and will address students' concerns – including the firing of faculty – through "ongoing community dialogue."
The College Fix asked Skidmore media relations why Conner didn't dismiss demands to fire faculty for their political views and impose "zero tolerance" for any speech or conduct subjectively considered "racist," given that these would likely violate Skidmore's own policies and invite litigation from faculty.
Diane O'Connor, director of news and external relations, said the query was "premised on an incorrect inference" and that Skidmore would not answer "speculative questions":
Skidmore College is committed to actively listening to our students and community members and participating in ongoing dialogue around issues that affect our community with the goal of improving the Skidmore experience for all individuals.
She referred The Fix to Conner's Wednesday statement to the community, which again implies the president is actively considering demands that would get the college sued for violating its own promises to faculty.
"Many painful, personal experiences were shared" at the Monday campus protest, "and I want the students who shared those perspectives to know that we hear them and that we are committed to addressing both the subtle and the overt forms of racism that persist in every part of the American project."
The Fix asked media relations to explain how the president's reference to "subtle" racism was not a signal to activists that Skidmore will punish students and faculty for speech that offends them: microaggressions, pedagogical use of the n-word (such as quoting James Baldwin) and praise for "good cops," the last of which was used to disqualify Arizona State's incoming journalism dean.
The Fix asked what confidence faculty should have that Skidmore will honor its commitments to them when it fails to defend faculty rights in response to illiberal demands from campus activists. Media relations has not subsequently responded.
The Foundation for Individual Rights in Education rates Skidmore a "yellow light" on its campus free speech index, meaning its speech policies are vague enough to invite administrative abuse. But its bias incident policy individually earns a "green light," the highest rating, because the "Bias Response Group" explicitly does not carry out investigations or discipline.
MORE: National outcry prompts university to exonerate prof for quoting James Baldwin
IMAGES: Skidmore College
Like The College Fix on Facebook / Follow us on Twitter