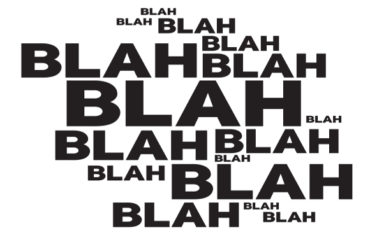 A member of a Chicago-area district school board, who also happens to be a college professor, recently compared unvaccinated students to "knife-wielders" and "the intoxicated."
Marcelo Sztainberg, a computer science professor and associate dean at Northeastern Illinois University, made the analogy at a January 10 Glenbrook 225 school board meeting, North Cook News reports.
"If a student shows up (to school) with a knife, we won't let them in," Sztainberg said. "If someone is intoxicated, we won't let them in. Why is it different with COVID? Why is the district pushing people to take a risk sitting with people who won't take any mitigation? At what point do we say this is not safe? […] There are so many issues for which we won't let a student in."
Sztainberg added that school security officers will scan the parking lot and if they see anything suspicious in [an empty] car, they will open it: "We do these these things all the time, even if it's fifty cars."
Unvaccinated students should be treated like those wielding a knife or intoxicated, and should not be allowed in the school building, according to Glenbrook 225 school board member, Marcelo Sztainberg. pic.twitter.com/TOqaOMGFv7

— Frank McCormick | Chalkboard Heresy (@CBHeresy) January 27, 2022
According to the report, about 600 district students out of 6,000 total have opted out of COVID-19 testing.
MORE: School board member to parents: 'No, I don't work for you'
Many parents were livid with Sztainberg's remarks and let the district know about it at a January 24 board meeting. They were even angrier when the meeting's recording was released without the parents' reactions. District officials blamed "technical difficulties" for the snafu.
One district administrator attempted to rationalize Sztainberg's comments by claiming various news headlines "did not match" — that the professor only referenced students who refused to be tested for COVID. However, Sztainberg clearly refers to the unvaccinated in the video, and as the report notes he later "doubled down" by "suggesting [the] unvaccinated and now untested students be segregated from the general population."
According to his Rate My Professors page, Sztainberg has four ratings of "1" (out of "5") and one of "3" for an average of "1.4." Student remarks include:
–"This is the worst professor […] and all I can say is it's a waste of time and money. He is too lazy to teach."
— "He did not grade any assignments throughout the course so nobody knew their grade […] His lectures are uninformative and barely relate to course content. Avoid!!"
— "Worst Professor I ever experience [sic] in my life."
'If he pulls a knife, you pull a gun. If he pulls a gun, you cough on him. That's the Glenbrook way' pic.twitter.com/tmxpwABhuR

— marc blanc (@blancmarc20) January 27, 2022
Read the North Cook News articles.
MORE: School board president allegedly kept files on 'lunatic, psycho' parents
IMAGE: Nikita Konashenkov / Shutterstock.com
Like The College Fix on Facebook / Follow us on Twitter