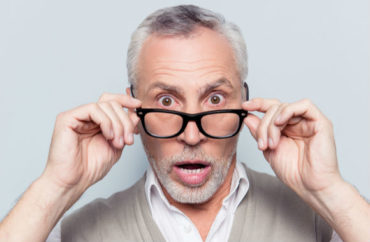 The president of an Arizona school board is under fire for allegedly maintaining files on parents who oppose mask mandates and critical race theory, among other things.
According to AZ Free News, Scottsdale Unified School District is "scrambling to do damage control" after a parents group revealed Governing Board President Jann-Michael Greenburg "had access to a Google Drive full of personal information, documents, and photos of about 47 people, including children."
The district assured parents their "personal and educational data is safe"; however, the fact that it noted the Google Drive was registered to Mark Greenburg — Jann-Michael's father — didn't exactly assuage concerns.
The Daily Caller notes the files became known after President Greenburg emailed parent Kim Stafford accusing her of antisemitism after she criticized progressive billionaire George Soros. The email included a link to the Google Drive.
The drive included info on parents opposed to mask mandates and critical race theory, as well as "photographs of some children of district parents […] personal information on parents includes portions of social security numbers, addresses, mortgage payments, divorce filings, and bankruptcy filings."
Folders on the drive were titled "Press Conference Psychos," "Anti Mask Lunatics," and "SUSD Wackos." Both Greenburgs deny any knowledge of the Google Drive.
ALERT: Check out our new Campus Cancel Culture Database!
"I categorically deny having anything to do with any of this. If you are going to claim in a story right now, that I had anything to do with this, I would argue that crosses the line," Jann-Michael said.
The Daily Independent reports the elder Greenburg also allegedly snapped numerous photos of parents and children outside a district high school back in August while clandestinely garbed in motorcycle gear. Parents had been busy protesting district policies. In a video, Greenburg says "They don't know it's me … I covered up my license plate […] somewhere around here we have a private investigator who's writing down all of their plates […] I had a law firm do it so that it's protected so that we can get the information."
Mark Greenburg is no stranger to controversy in the district. He used to own a parody website aimed at former SUSD board President Perleberg. He also has a 2021 lawsuit recorded in Maricopa County Superior Court with Scottsdale resident Emily Austin, where the two are suing each other for false light, among other things. Austin alleges Greenburg used fake aliases online — a tactic used on social media — and allegedly called her a "racist anti-Semite."

The SUSD moms accuse the Greenburgs of using fake accounts in this documents, as well. …

[Jann-Michael] Greenburg, in an interview with the Independent, also spoke about safety at the school board meetings. He maintains the SUSD [Community Advocacy Network] group has published Greenburg's personal information, including his grandparents' address.

"The reality is that these are public figures in our community, to the extent that they are. I do worry about my personal safety to the extent I am showing up to board meetings with a bullet-proof vest," Jann-Michael Greenburg said. "So, yes, I wouldn't be surprised if someone was tracking their activities, I wouldn't be surprised."
Jann-Michael appears to be referencing the alleged threats raised by the National School Boards Association, which inquired about slapping a "domestic terrorist" label on parents. It was later was revealed President Biden's White House collaborated with the group in drafting its letter.
MORE: School board president: Minorities aren't falling behind with virtual instruction, just 'learning differently'
IMAGE: Roman Samborksky / Shutterstock.com
Like The College Fix on Facebook / Follow us on Twitter