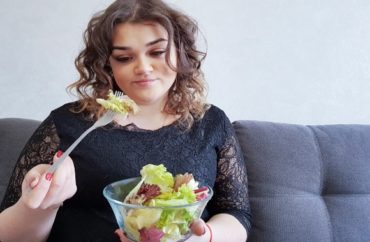 A professor appeared on a student podcast on March 21 with a lesson for Bucknell students: dismantle "gendered social scripts."
Erica Delsandro, assistant professor of women's and gender studies at Bucknell University, told two male student podcast hosts remotely from her home due to the coronavirus that they should speak up when they encounter "gendered divisions" on or off campus.
"It is saying: 'Look at the fact that there's no women in that weight room and they're on the treadmills, that women are at the salad bar and men are getting hamburgers," Delsandro said.
Step in and say, "This doesn't seem right," she advised.
Delsandro said pointing out these gendered divisions "pulls back the curtain" and allows students to see how the divisions "participate in or are products of gendered expectations, patriarchal structures, maybe misogyny, or homophobia."
"If it isn't interrupted, it remains invisible," she said.
Michael Drabich, one of the podcast hosts of "Coffee & Politics," agreed with the professor's solutions.
"We start with these seemingly innocuous things that seem so normal, and then it becomes like: 'Okay really, we're all just gonna be fine with this?'" he said.
Delsandro said men will get away with crimes if people ignore some of these gendered expectations.
She said this is a possible result of Drabich's observation that there is an expectation at Bucknell that a female student will come to class "with like 17 highlighters and her books all organized," while he can "saunter in and borrow a pen and everyone's like 'Oh, Michael's prepared for class.'"
"The structures that allow Michael to come to class without a pencil then play out in these other arenas where men get free passes when they break the law and harm individuals," Delsandro said.
"Sorry to bring it there," she added.
Delsandro told the students that gendered divisions are social constructs: "This is not biological by any stretch of the imagination. These are social expectations, social scripts that we all as people who often have to choose between two gender options are socialized into."
"As soon as you are assigned male or female at birth, immediately what happens after that is you're placed into a category — the social category — of man or woman," she said.
Delsandro said that when a doctor "assigns" a sex to a baby, the sex is "decided in a very inaccurate way that I like to call the stray cat method."
She added that she thinks it is unfortunate that babies are normally "assigned" to one of two sexes, noting scientists "are coming around to see" that "by only marking male and female, we're really doing a disservice to the variety of sex expression."
Delsandro declined to comment to The College Fix.
Other gendered divisions the podcasters pointed out included men wearing sports jerseys to campus parties, men giving high-fives, men "man-spreading" while women "cross their legs at their ankles," sports being segregated by gender, and parents being worried their sons would be gay but not that their daughters would be lesbian.
Delsandro added there are "gendered implications" of the coronavirus pandemic.
The other podcast host, Bucknell student John Davidian, told Delsandro he has not taken a gender studies class.
"So that's a problem," she said.
The gender studies courses Delsandro has taught include a class titled "From Fairy Tales to Playboy Bunnies" and a #MeToo-based "power and privilege class."
MORE: While conservative speaker draws protest, 'black radical thought' welcomed at Bucknell
IMAGE: Tanya Lovus / Shutterstock
Like The College Fix on Facebook / Follow us on Twitter