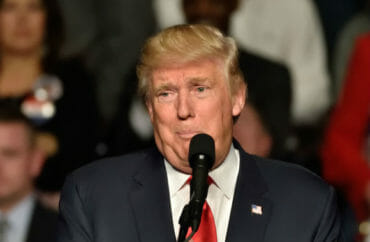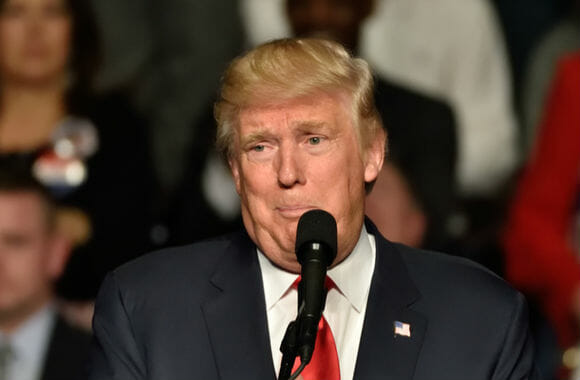 Incident was 'a great reminder to practice etiquette'
A taxpayer-funded college admitted that an American history professor was wrong to impose his political biases on students in an assignment on President Trump.
But Illinois Central College avoided saying what repercussions, if any, Troy Daugherty could face for misusing his authority over students' grades, including threatening to fail a student who objected to writing an anti-Trump paper.
"While we are not able to discuss personnel issues, we have addressed this moving forward," a spokesperson told The College Fix. The incident "serves as a great reminder to us all to practice etiquette regarding political preferences and beliefs."
Last week the Young America's Foundation published Daugherty's loaded instructions to his class and his subsequent email correspondence with a student who asked if "our [political] differences will affect my grade in the class."
Despite suggesting only anti-Trump subjects and sources to the class, the professor told the student "you will get an F" if "you simply recite [Trump's] political view espoused for political reasons and fail to dig deeper."
In email and phone queries Thursday and Friday, The Fix asked Daugherty if he supports intellectual diversity in his classroom. He has not responded.
YAF told The Fix that the student, who used its Campus Bias Tip Line to report the incident, did not want to talk further about Daugherty or the class. The conservative organization did not share the student's identity with The Fix.
The incident is in line with the findings from a poll commissioned by The Fix last year. It found that nearly half of Republican and Republican-leaning students had a professor who went "on a tangent criticizing President Donald Trump" in class, even if the class was not related to politics or government.
Suggested topics: Trump is a 'pathological liar' and 'Sexual Predator'
Daugherty's course covers American history since 1877. On Aug. 17 he assigned students to write a research paper or book review on President Trump, telling them they must first get his permission for their proposed angle.
The professor made clear his feelings about Trump. He said he was reading former national security advisor John Bolton's book about the Trump White House, which "confirms for anyone interested that Donald J. Trump is not fit for the office of the Presidency." Other suggested books for review also came from anti-Trump authors, including former FBI Director James Comey.
If students choose to review "Trump: The Art of the Deal," the 1987 book credited to Trump, they must look into "what the co-author has written has since written about the book itself and Trump." Journalist Tony Schwartz told CBS News last year that he knew Trump was "a bad guy" when he agreed to ghostwrite the memoir, claiming the president lacks a soul and a heart.
Students who don't want to review a book can choose an aspect of the president's life, such as that he's a "pathological liar" and "Sexual Predator," Daugherty wrote. Other proposed subjects include Trump's immigration policies, tax reform law and "Stormy Daniels," the stage name of the pornographic actress who alleged she had an affair with Trump in 2006.
The student who contacted YAF emailed Daugherty to clarify whether the professor was threatening to penalize students who do not pick an anti-Trump angle.
MORE: Nearly half of GOP students say prof has gone on anti-Trump tangent
"I have realized that we are going to have differing opinions" after reading the loaded instructions, "which is okay," the student wrote. "I am willing to listen to other views, but I know that we will disagree on many topics, specifically on the research paper."
The student's research paper will cover the president's view on abortion, the email said: "I hope we can put aside our differences and have a good semester." (Though Trump formerly supported abortion rights, his presidency is hailed by most pro-life organizations as a high point for the movement. He personally addressed the March for Life in January.)
Daugherty approved the topic on the condition that the student "truly" write about Trump's personal and political views.
He further told the student to "know his history, be wide eyed and recognize what he has personally done in his own life relative to his current political stance," apparently suggesting Trump's personal behavior contrasts with his political stance.
Daugherty closed the email by threatening to fail the student if "you simply recite his political view espoused for political reasons and fail to dig deeper… Do you understand? Do not be polyanna! [sic]"
'Committed to fostering diversity and inclusion at all levels'
Asked about Daugherty's instructions and correspondence with the student, Illinois Central College conceded that the professor had imposed bias, though its statement did not name or otherwise identify him.
While Daugherty's grading rubric uses "unbiased criteria," he "presented" the assignment "in a manner" that shows a biased approach, the spokesperson wrote on Friday.
"Presentation of a biased approach, of any sort, is inconsistent with the free exchange of ideas we promote and is not condoned by the College":
Illinois Central College is fully committed to diversity in all of its forms. ICC promotes equity and inclusion of all students and employees and does not discriminate based on political beliefs, race, color, ethnicity, region, sex, gender identity, sexual orientation, or disability. …

ICC takes student concerns very seriously and remains committed to fostering diversity and inclusion at all levels.
The spokesperson did not answer whether the professor would face any repercussions. The Fix then asked if the professor's actions violate any stated college policies and asked again if he would face repercussions. The spokesperson has not responded.
MORE: College suspends student who recorded prof's anti-Trump rant
IMAGE: Evan_El-Amin/shutterstock
Like The College Fix on Facebook / Follow us on Twitter